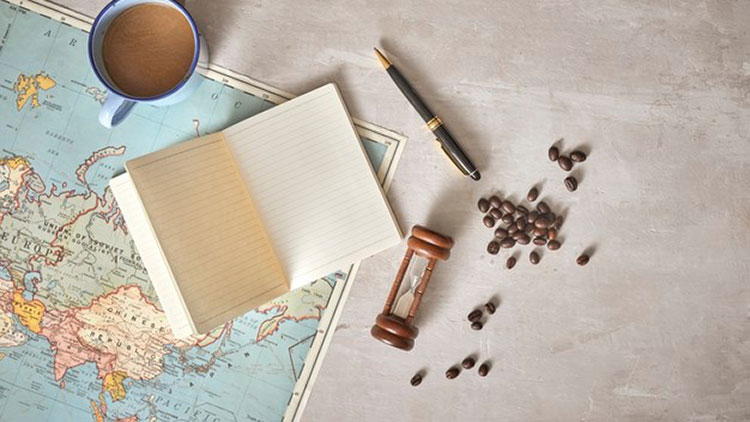 Are you dying to visit Vietnam, one of the most beautiful and epic countries in Asia once Covid-19 is gone?
Vietnam is a deceptively large country. Therefore, planning for your trip to this nation can be a little intimidating at first. But once you get everything right, you'll have the journey of your lifetime.
Let us help you plan a perfect trip to Vietnam through our ultimate guide. 
1. Decide when to visit and how long you want to stay in Vietnam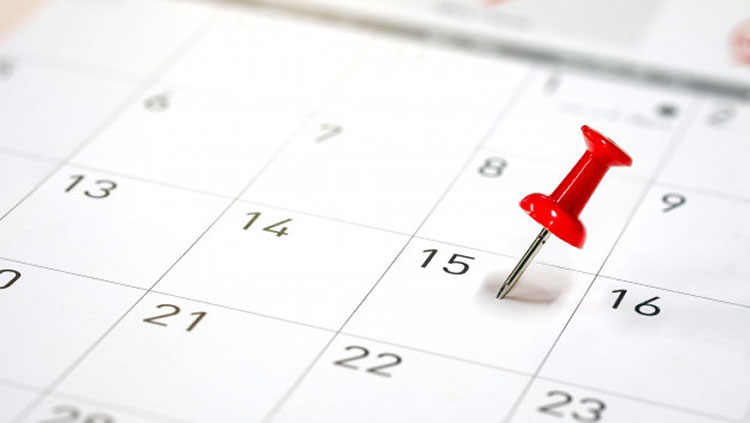 Timing is everything.
Picking the right time to travel to Vietnam is the first vital step to perfectly plan your trip to Vietnam.
The weather in Vietnam varies considerably from the south to the north. In general, it is best to visit Vietnam during spring and summer (January to June) and autumn (September to November) when the weather is pleasant in most regions. 
Also, you should consider how long you want to spend your time in Vietnam. Whether it is a few-day getaway or a several-week holiday, choose the amount of time that best suits your schedule and allows you to make the most of it.
Vietnam is super vast so it is highly recommended to spend at least a week to fully experience the country.  
2. Budget your trip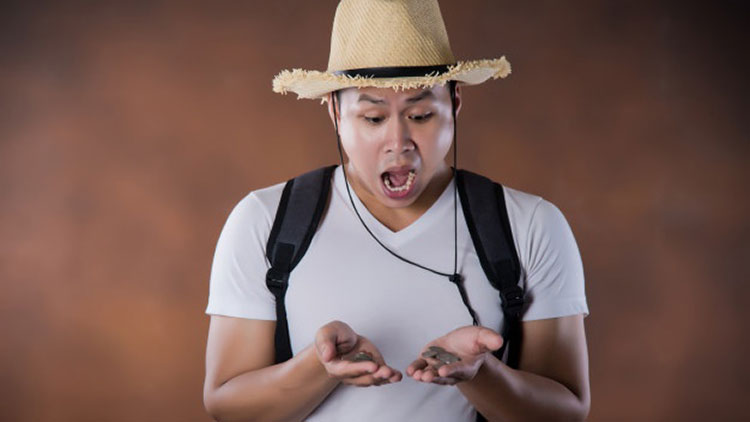 Money matters. Period!
Setting your budget is incredibly crucial to planning your smooth trip to Vietnam. You can't have a fulfilling trip without setting up the right amount of money to spend. Here are the types of budgets you ought to prepare before your trip:
Budget for visa and flight ticket 
You have to prepare some money to obtain a visa unless you are from a country that has visa exemption agreements with Vietnam. To get your visa at the lowest cost with ease, choose a good agency. Visa2asia is proud to offer exceptional Vietnam visa services at an attractive price. Check out our Vietnam visa fee for further details. 
As for plane tickets, your budget varies depending on the airline you opt for and where you fly from. We'll show you how to get flight tickets that cost close to nothing below. 
Budget when you arrive in Vietnam
There is no doubt that Vietnam is a budget-friendly country for Westerners. But if you notoriously burn your wallet when exploring the country, you may find yourself in a daunting situation. So be conscious of your money when touring the country.
If you love backpacking, you can absolutely tour Vietnam for about $20 USD a day. If you have $35 for a day, you can travel like a king. You will find that everything is so affordable.
For a mid-range budget, $40 – $70 per day for instance, you'll be able to enjoy the country even more. Stay at 3 – 4 stars hotels, join some exclusive tours, and cure your hunger at unique local eateries (don't forget street food!).
And if you've got a notoriously large budget, the sky's the limit! Stay at the fanciest hotels, take the most expensive private cruise, and dine at the finest restaurants serving rare cuisine.
3. Research your favorite destinations to set an ideal Vietnam itinerary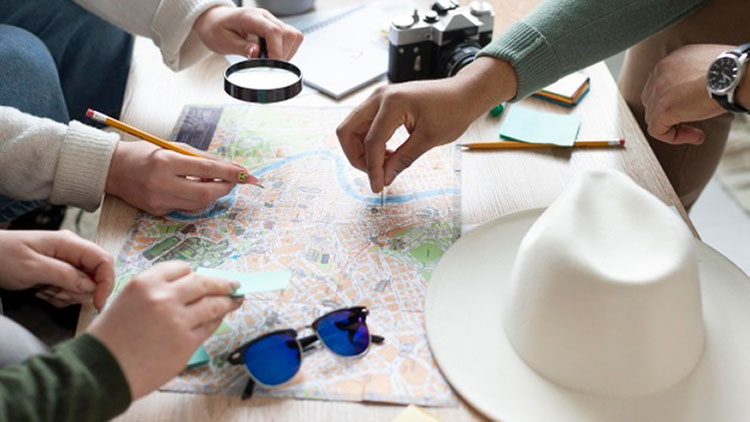 Deciding places to visit in Vietnam is mind-blowing due to the overwhelming number of exhilarating destinations the country offers. Any place can be filled with joy and mysteriousness to uncover. 
Are you an adventurous soul? Or are you simply seeking out a chill vacation on a sun-baked beach? Do you fancy the metropolis or rural area? Would you want to go off-the-beaten-path?
No matter where you choose to start off your trip, it should fit your plan and interest. Let's find out some of Vietnam's most iconic destinations not to miss from the north to the south.
North Vietnam recommendations
Ha Noi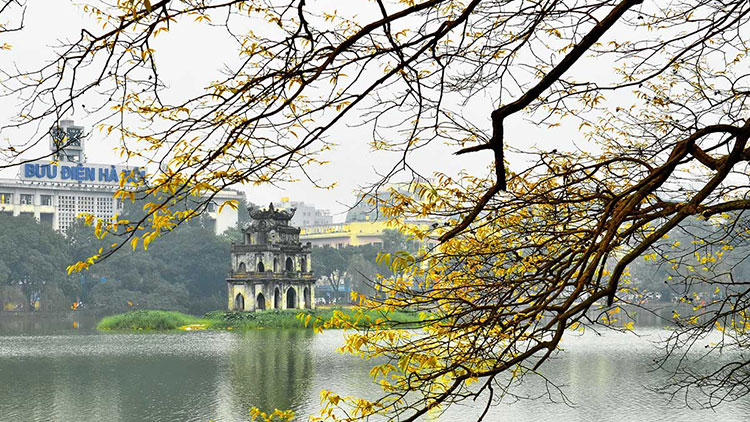 If you prefer starting your Vietnam itinerary in the North, Ha Noi is your first go-to destination. 
The capital of Vietnam is famed for its ever-lasting antique features of the old town and the historical sites throughout many feudal dynasties. But it does not stop there, Ha Noi also has the dynamic rhythm of a city that is developing day by day. Cultural beauty, combined with a youthful and bustling vibe, has created a colorful Ha Noi that never ceases to attract hodophiles.
Head to the Old Quarter and go to the various lanes and alleyways promoting nearby items and experience nearby road food. Pay a visit at the weekend walking street market that begins on Friday night at 6 pm and finishes Sunday at midnight. And don't miss the sunrise at Hoan Kiem lake.
Sapa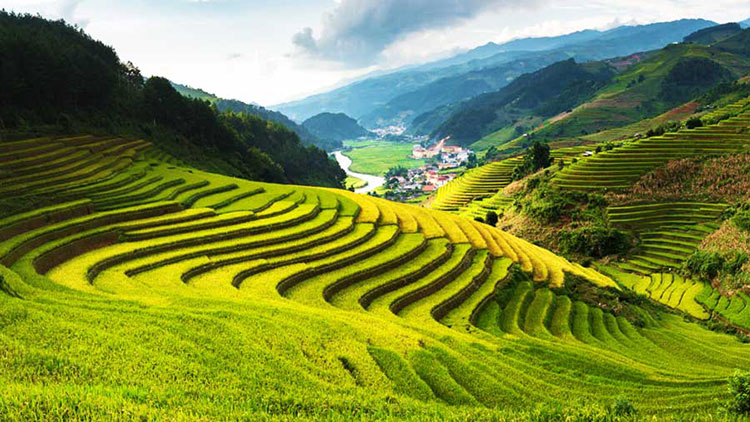 Located about 350km from Ha Noi in Lao Cai province, Northwest Vietnam is Sapa – an enchanting small town famed for its incomparable beauty. The luring small town captures the hearts of scores of travelers by its peaceful beauty in the distant mountains. 
You will be awed by romantic rivers rushing through verdant rice paddies, fused with mountains covered in lush greens stretching into a distance as far as the eye can see. The miraculous highland town is one of the places in Vietnam where you can touch the soft white clouds from the sky.
Central Vietnam recommendations
Da Nang
Widely known as the most liveable city in Vietnam, you might not want to miss Da Nang. Offering countless attractive sites and fun-filled activities, you will never get bored in this city. The city itself also has a tight-knit expat community growing day by day, which makes it a perfect place to expand your friend list while discovering the astonishing Da Nang city.
Situated in Central Vietnam, Da Nang is home to over 1.3 million people. Known as Vietnam's third-largest city, the city of bridges has recently been honored as the most livable city in the S-shaped country. It is a wonderful city with decent cleanliness, good infrastructures, and diversity in forms of entertainment.
Hoi An
All Vietnamese will tell you that if you don't visit Hoi An old town, you will never truly experience Vietnam. 
Situated in Quang Nam province, the archaic town is  30km from Da Nang. With the beautiful Hoai river flowing through the old town center, the pride of Vietnam has earned its reputation for over 20 years as a world cultural heritage site certified by UNESCO. 
It is where charming traditional architecture, appetizing cuisine, and timeless cultural value – all mingle in one place.
For all foodies, Hoi An will tickle your taste buds with its subtle and utterly scrumptious delicacies that you could never find anywhere else. Some infamous treats to try once in a lifetime are Hoi An chicken rice, Hoi An sizzling cake, and black sesame sweet soup. All will put you in awe.  
South Vietnam recommendations
Ho Chi Minh city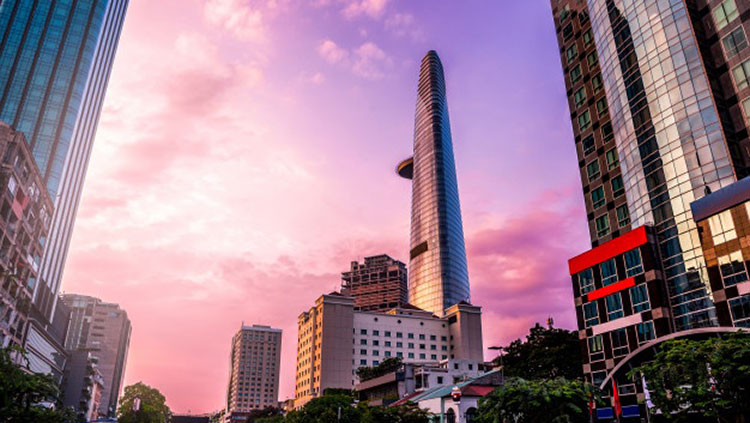 Ho Chi Minh city is the monetary capital and the most vibrant city of Vietnam. You can spend several weeks exploring the city with seemingly endless fun-filled activities it has to offer. 
During the day, you can rewind the clock at the War Remnant Museum, splurge on clothes at huge shopping malls, and feast on mouth-watering and bizarre street food for under a dollar. When the night falls, gather your mates and party all night long at the wild Bui Vien street.
Da Lat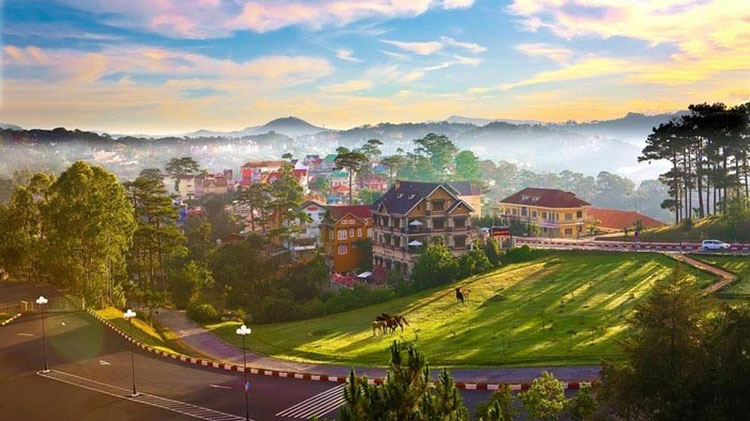 Da Lat, the city with no traffic lights, is a must-see during a Vietnam holiday if you don't want to miss the enchanting beauty of the highland region.
Also known as "Little Paris", the poetic city located in the Central Highlands of Vietnam is surrounded by majestic mountains, refreshing green pine forests, and breath-taking waterfalls. Da Lat also offers a large pool of fantastic activities for thrill-seekers such as paragliding at Lang Biang Mountain or waterfall climbing at Datanla Fall.
4. Learn some travel tips before heading to Vietnam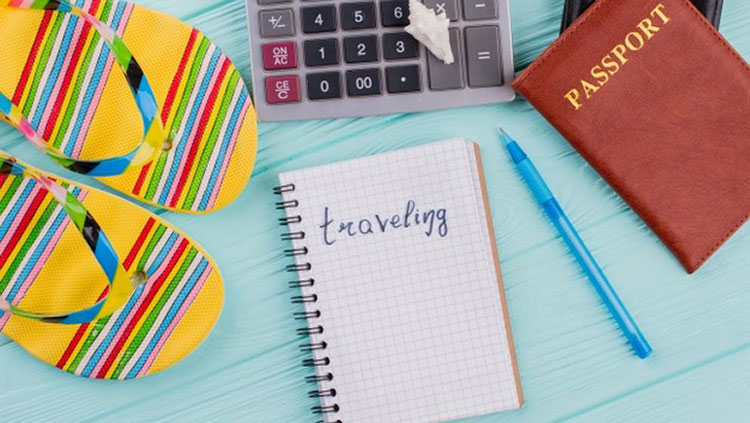 Vietnam can be a tricky nation to discover for unprepared visitors.
Researching some Vietnam travel tips will go a long way in helping you fully enjoy the nation. Never ever forget this when planning your trip to Vietnam.
Here are some pro-tips to apply in your trip: 
Tip #1
Buying travel insurance is a must. As Vietnam isn't too safe, the possibility that you get robbed or get into an accident while touring in Vietnam exists. With journey insurance, you're blanketed if there's any problem.
Tip #2
Learn to bargain. When you splurge on souvenirs or other essentials at local markets, sellers always inflate the price higher than what you are supposed to pay. 
Don't be surprised because that is the way some Vietnamese have been conducting businesses for years. So practicing your bargaining skills is of utmost importance to avoid getting ripped off.
Tip #3
Use Grab to conveniently travel around. It is the Uber of Vietnam which is much cheaper than conventional taxis. Remember to download the Grab app before your trip.
Tip #4 
Roads in Vietnam are pretty chaotic filled with scooters. No wonder why many foreigners find it challenging to cross the street. 
The way to ace the Vietnam street-crossing game is to simply step out on the street slowly, look at both sides, and keep a steady pace. The traffic flow will adjust to your pace.
Tip #5
Leave your precious jewelry at home. Wearing luxurious necklaces for example will certainly attract unwelcome attention from muggers. It's best to put away all luxurious items or wear as little jewelry as possible. 
5. Book accommodation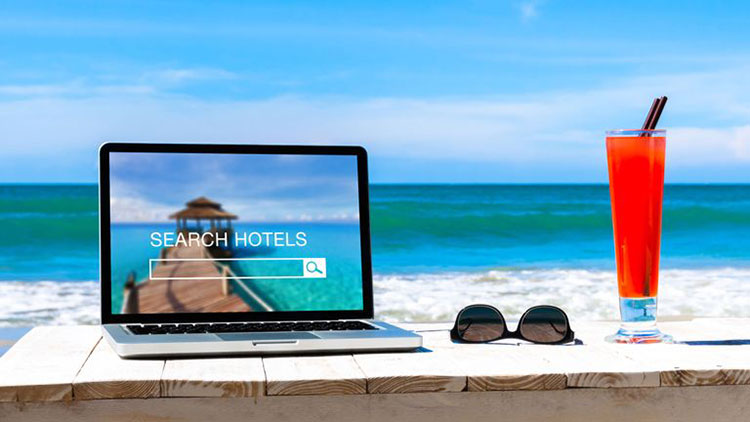 You should book your stay before getting to Vietnam for convenience. Depending on what city you land in, you can book your accommodation accordingly. 
Options for accommodation in Vietnam vary from cozy budget-friendly hotels, hostels, homestay, apartments to ultra-luxurious resorts. 
You can find numerous cheap hotels and hostels that cost you less than $10 a night on Booking.com, AirBnB, or simply google "cheap hotels in Vietnam" and you will find a bunch of them. Hotels located in the center of big cities tend to cost higher from $20 per night. 
Homestays are incredible to spend your night in Vietnam since they boast a better local vibe than hotels starting from $10 a night. 
6. Apply for a Vietnam visa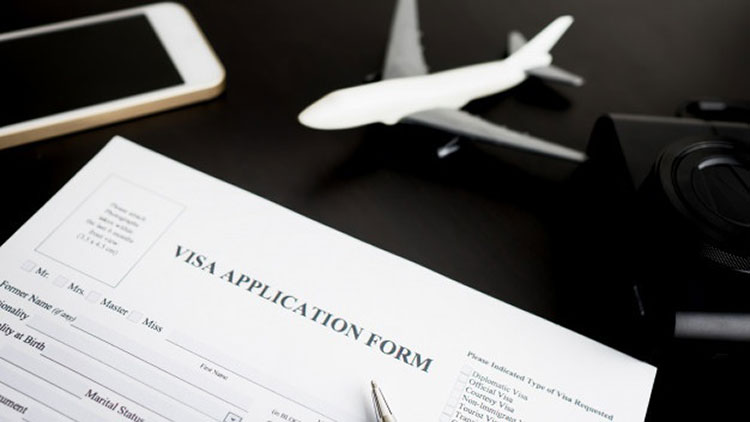 Once you have figured out your itinerary, it's time to get  your visa
Applying for a Vietnam visa is no difficult task. Just ensure that you follow all the visa requirements and types of visa according to your travel purpose. Go for the Vietnam tourist visa if you enter Vietnam solely for traveling. 
Looking for a shortcut? Luckily, there is a much faster and more convenient way to earn a visa. It's called a Vietnam visa on arrival.
Visa on arrival allows you to get your visa stamped at the arriving airport. All you have to do is to fill an online application form, bring your pre-approval letter to the landing airport and receive your visa.
If you don't know where to look for visa on arrival application support, Visa2Asia has got your back. We offer exceptional visa on arrival services at an attractive price. 
Plus, we also provide extra services when you land in Vietnam namely:
Airport fast track service: say goodbye to waiting tiredly due to long queues just to obtain your visa upon arrival.
Car pick-up service: let us drive you safely to your accommodation.
Visa extension and renewal service: prolong your stay in Vietnam easily and quickly. 
Wanna get a visa to Vietnam with ease? Check out our Vietnam visa on arrival service!
7. Book your flight tickets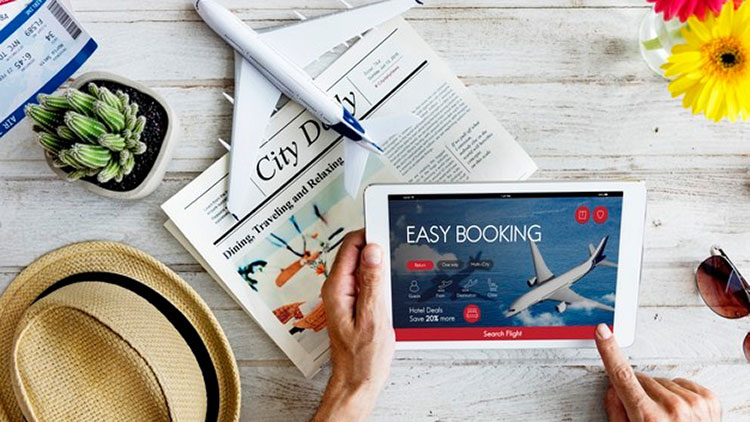 Once you've got your visa all sorted, it's time to book your flights! 
You can either land in international airports of Hanoi, Da Nang, or Ho Chi Minh city when flying from your country. Check on Skyscanner to find the best deal.
If you fly within Vietnam, you can choose between these main airlines – Vietnam Airlines, Bamboo Airlines, Jetstar, and Vietjet.
Vietnam Airlines and Bamboo Airlines offer splendid service. So go for these two airlines if you are not tight on budget and.
Vietjet Air and Jetstar are budget-friendly options since they often have promotions. However, be prepared for 30 minutes or longer delays when flying with these low-cost airlines.
Have a lifetime trip to Vietnam
That's a glance at how to perfectly plan a trip to Vietnam. You are now ready to write the new pages of your life story in one of the most magical countries in the world. 
Wanna discover more extraordinary things in Vietnam and other travel hacks? Check out our newest blogs!