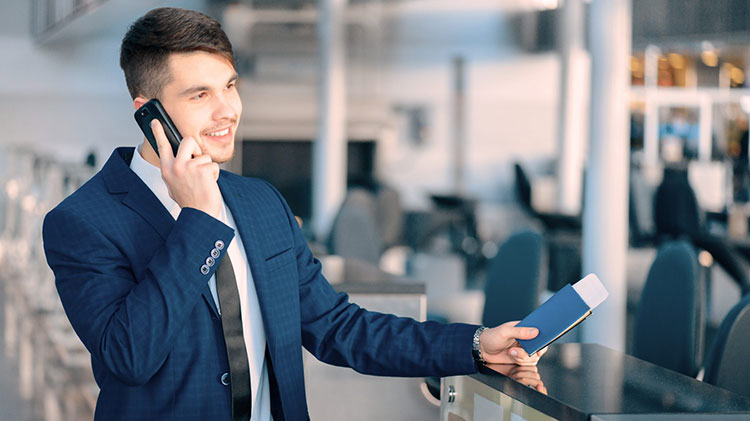 Despite COVID-19, Vietnam stands out as a relentlessly booming economy by being the only country in Southeast Asia to bypass a recession. The International Monetary Fund (IMF) predicts Vietnam's GDP growth will reach 6.5% in 2021, higher than the 6% average growth rate of the world, and hit 7.2% in 2022.
Do you long for success in such a dynamic business environment packed with opportunities? A Vietnam business visa is just what you need to kick start your business trip in the S-shaped country. 
Visa2Asia will outline everything you need to know about a Vietnam business visa and our visa application services as well as additional arrival supports. Let's begin!
What is a Vietnam business visa?
Vietnam business visa, also known as Vietnam DN visa, is a short-stay visa allowing foreigners to enter Vietnam for temporary work or a short business trip and remain in the country for 12 months maximum. Below is how a Vietnam business visa looks like.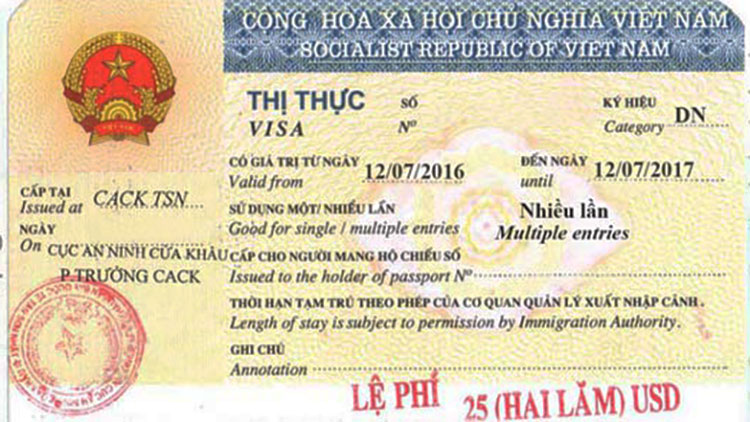 Types of Vietnam business visa
Officially, there are two types of Vietnam business visa:
DN1 visa: If you visit Vietnam to work with companies or organizations operating in the country legally, you will be granted a DN1 visa.
DN2 visa: If you enter Vietnam to promote services, commercial presence, or perform other business activities internationally, you will be granted a DN2 visa.
The number of entries and validity
Based on the number of entries and length of stay, you can apply for the following types of business visas: 
Number of entries

Length of stay

Single-entry business visa

1 month 

3 months

Multiple-entry business visa

1 month 

3 months

6 months

1 year 
Note: Vietnam business visa is exempted for those coming from Vietnam Visa Exemption Countries.
What are the requirements for a Vietnam business visa?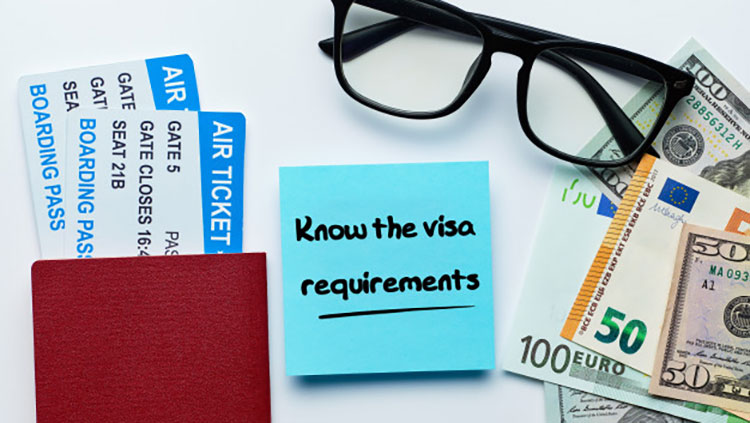 Getting a DN visa is nothing complicated. Make sure you follow the Vietnam business visa requirements and prepare all of these documents:
Valid passport with at least 2 blank pages left for the visa stamp and 06 months validity 

Passport-sized photos as follow to the

visa photo requirements

NA2 form of consideration and inspection of personnel of foreigners entering Vietnam

NA5 visa application form

Valid work permit in Vietnam. Unless you don't fall into one of the cases of

work permit exemption in Vietnam

, a labor exemption certificate must be provided
Other additional required documents include:
A sponsorship or invitation letter from the licensed company in Vietnam if you apply at the local embassy or consulate in your country

NA16 registration form for the seal and the signature of the legal representative of the enterprise operating in Vietnam (if you are sponsored by the company)

Other mandatory documents prescribed by Vietnam's Authorities depending on your business activities conducting in Vietnam (if any)
How to apply for a Vietnam business visa?
After you have gathered all the necessary documents, you can apply for a Vietnam business visa in 2 ways.
Apply for a Vietnam Business Visa On Arrival
You can conveniently apply for a business visa on arrival online. All you need to do is provide your personal information and travel details on an online application form. A sponsorship letter from the inviting company is not mandatory. 
Apply directly to the Vietnam embassy/consulate
You can apply by yourself to the nearest Vietnam embassy/consulate in your country.
Make sure you contact the embassy/consulate for guidance before submitting your application. You will be required to provide a sponsorship or invitation letter from your inviting company or business partner. Depending on the embassy/consulate you apply to, the business visa processing time may vary, but it should not exceed 2 weeks.
Why choosing Visa2Asia Vietnam business visa service?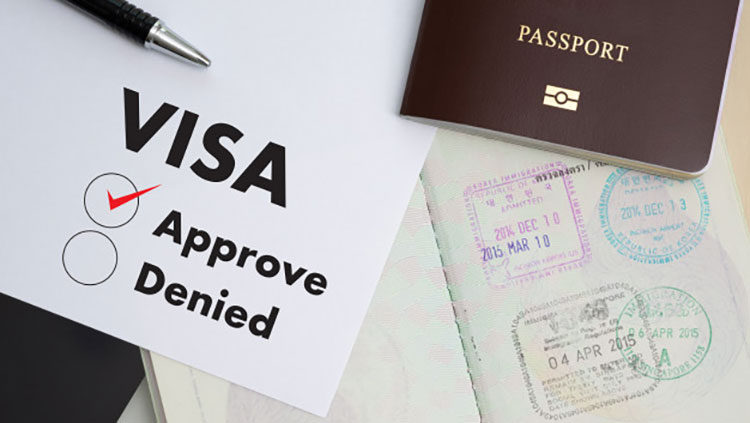 Are you on the hunt for a time-saving and traveler-friendly Vietnam business visa application service?
Then go for our excellent online Vietnam business visa on arrival services that facilitate you to achieve a business visa easily in only three steps:
Step 1: Fill in the Vietnam business visa on arrival application form online and upload a scanned copy of your passport.
Step 2: Make online payment for the service fee through PayPal or your bank account. 
Step 3: After you have submitted your passport and paid the service fee, we will proceed with your application and email you the approval letter for the business visa on arrival within 2 days. This letter allows you to get the business visa stamped on your passport at the arrival airport.
How much is the Vietnam business visa fee?
The Vietnam business visa cost varies based on your chosen way of application. 
If you apply directly at the Vietnam embassy/consulate in your country, the fee depends on how much the embassy charges and the type of visa you select.
You will be charged the service fee and the stamping fee if you opt for a business visa on arrival. You can pay the service cost online through your bank account, while the stamping fee must be paid in cash at the airport's visa counter (USD or VND).
Why choosing Visa2Asia airport supporting services upon arrival?
We don't just stop at helping you acquire a business visa in Vietnam. We make the entry process at the airport as easy and fast as possible for our beloved customers.
To ensure you have the most delightful arrival to Vietnam and get your visa at the airport as fast as possible, our on-arrival supporting services are highly recommended.
Airport fast track service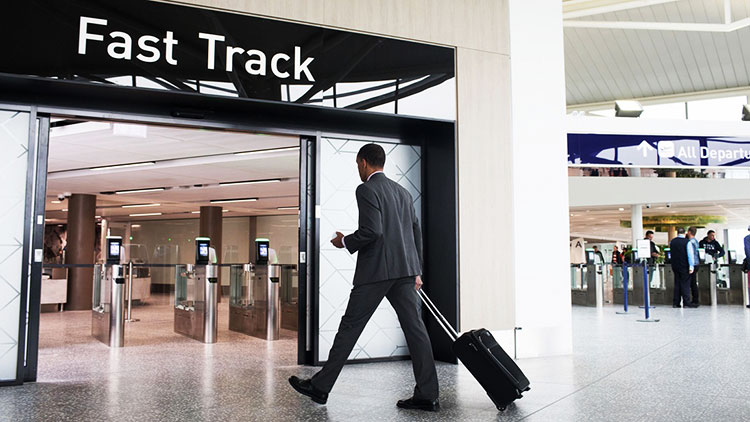 You have arrived at the airport after a long flight with your visa approval letter. You quickly get to the visa counter just to find that in front of you is a very long queue waiting to get their visas stamped. Sounds familiar?
Why wait tediously just to get a visa sticker when you can save your precious time by choosing our excellent airport fast-track services. Don't let the hassle stands in your way and go for one of these 2 options to have a fast entry in Vietnam:
Normal fast-track: Our staff will wait at the visa counter holding the welcome board with your name. Once you have reached our staff, you will be assisted in getting the visa sticker swiftly without having to wait in lines. 
VIP fast-track: A staff will stand at the visa counter with your name on the welcome board to help you get the visa stamp speedily without queuing. After that, our staff will keep you accompanied and escort you quickly through a private line at the passport control gate. Finally, you will be guided to the luggage lounge and get assisted in picking up your suitcases.
Airport car pick-up service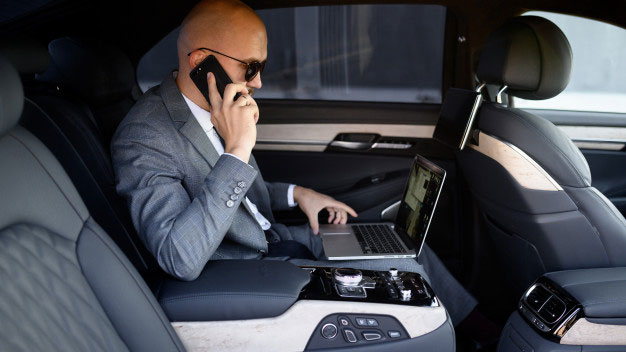 Once you have got your visa and all your belongings, there is no need to book a taxi to get to your place. It sometimes results in being overcharged. 
Why not sit back and enjoy a delightful ride to your destination with our airport pick-up service. A comfy private vehicle will be ready outside the airport to whisk you off to your accommodation or desired address. 
Have a great business trip to Vietnam!
Don't hesitate to apply for a Vietnam business visa through Visa2Asia.  We provide exceptional visa services and the additional airport supports to have a smooth business trip to Vietnam. All procedures will be carried out quickly and seamlessly without any hassle. Contact us now!
FAQs
How long does it take to get a Vietnam business visa?
The processing time may vary depending on the way you apply for a Vietnam business visa. It takes about 5-6 working days if you apply at the embassy or consulate. Whereas if you apply online, you will get the visa approval letter within 48 hours. 
What is a DN visa in Vietnam?
Vietnam DN visa is the other name for Vietnam business visa granted to foreigners who come to Vietnam for business.
Can I apply for a Vietnam business e-visa?
Vietnam has not yet accepted an e-visa for the business visa application. You can only apply for an e-visa for a tourist visa. 
Can I change my tourist visa to a business visa when I'm in Vietnam?
You are not allowed to change from a tourist visa to a business visa in Vietnam. 
How do I extend my business visa in Vietnam?
To prolong your stay without leaving Vietnam, you should apply for a business visa extension directly at the country embassy. Steps to follow are:
Step 1: Prepare the required documents: 
Vietnam business visa extension form

Original business visa or temporary residence card

Passport with at least 6 months validity

Sponsorship or invitation letter from the licensed company in Vietnam

Temporary residence permit or confirmation of temporary residence registration at the commune police station

A document written by the inviting company explaining the reason for visa extension
Step 2: Submit all the documents to the embassy and pay the business visa extension fee.
Step 3: Get the visa extension result after 5-7 business days. 
Can I extend my Vietnam business visa for 6 more months?
No, you can not. The maximum extended validity period for a Vietnam business visa is 3 months.