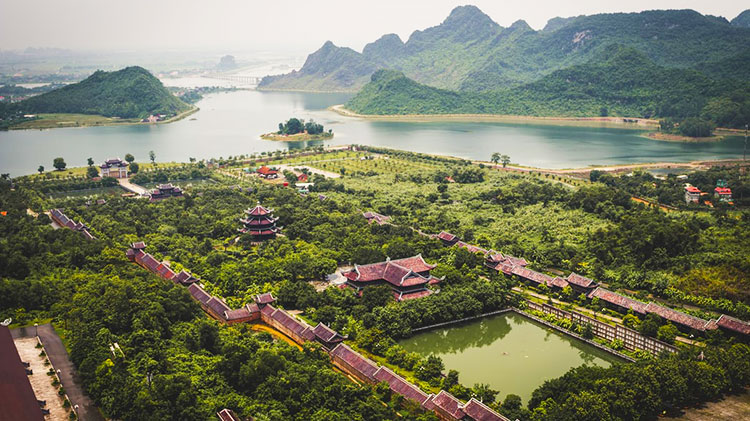 What is the first thing that pops up in your mind when mentioning Vietnam?
Is it the long Vietnam war with the Americans? Vietnam is an underdeveloped country that is not safe to travel to? Or Vietnamese tend to rip off travelers?
Whatever you might have heard from the media that falsely shapes Vietnam's image, the Southeast Asia nation is far better than those common misconceptions. It is time to settle the major stereotypes that foreigners mistake about the S-shaped country. 
Vietnam is widely known for war only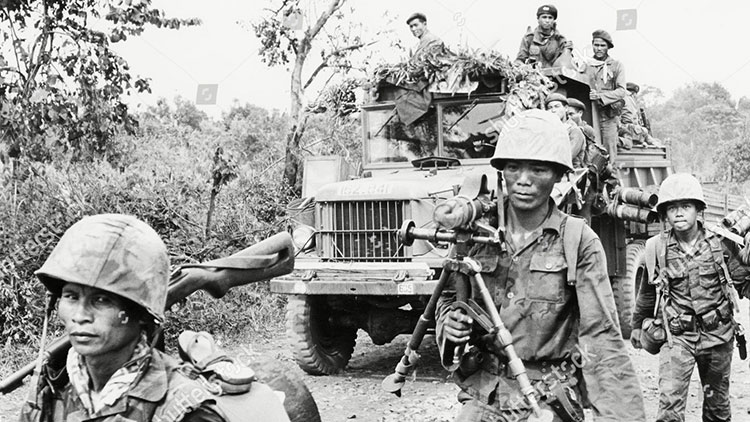 Vietnam is solely famous for war – a common misunderstanding foreigners have about the country. 
Over the course of history, the world has endured countless battles between kingdoms and nations. When it comes to war, the over 100-year arduous resistance of Vietnam to France and the United States for independence has been embossed in many people's minds worldwide. Despite that, Vietnam is not mostly known for war, as some journals or newspapers claim.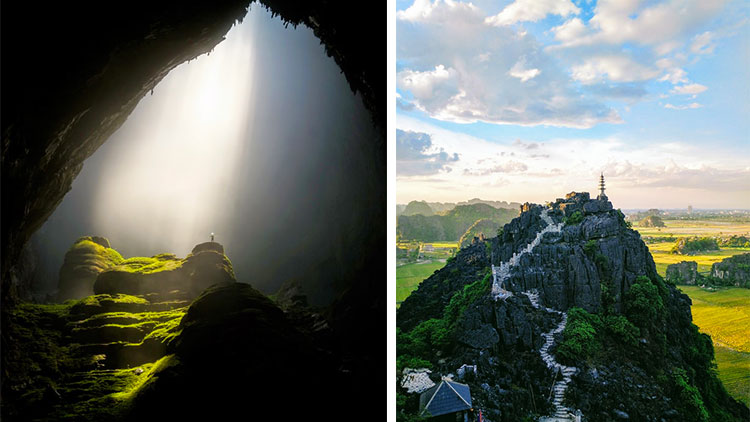 It is famed for its rare alluring nature that cannot be found anywhere else, its delectable cuisine that travels to continents, and its impossible-to-resist coffee. These things solidly prove that the S-shaped country is full of excitement. 
Therefore, we offer Vietnam visa on arrival services, the easiest Vietnam visa application method, to help you experience the country's most famous exhilarating things yourself. 
Most Vietnamese can't speak English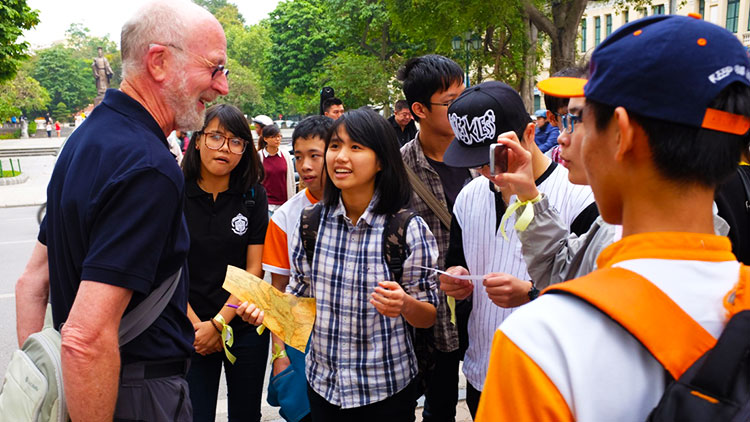 Stories about foreign tourists having a hard time communicating with Vietnamese are not rare. But that is from the past.
One of the biggest misconceptions foreigners have about Vietnam is that they underestimate the Vietnamese's English skills. Nowadays, though a number of Vietnamese are unable to communicate in English, a large cluster of youths and middle Vietnamese can speak the universal language. 
Many Vietnamese have found a passion in learning English not only for work but also for international networking. You won't find it difficult to have friendly fellow locals giving you scrumptious culinary recommendations or direction guidance in fluent English.
Globalization is emerging. And the Vietnamese are catching up with the trend, starting by enhancing their English skills. 
Vietnamese culture is 100% influenced by Chinese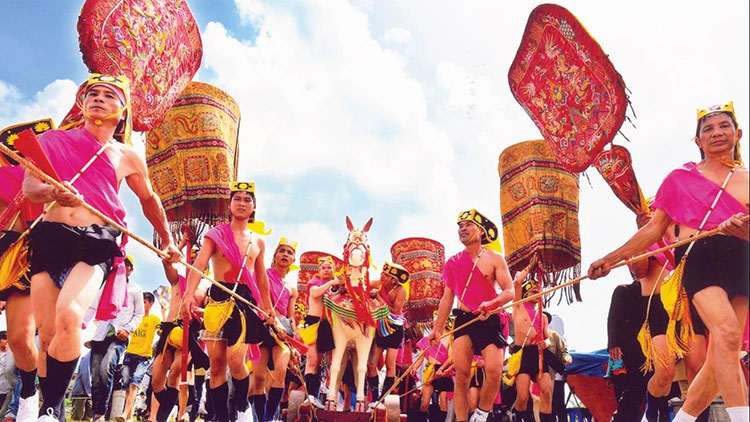 In the eyes of the world, Vietnam's culture echoes Chinese influence.
Vietnam has shared certain parts of Chinese culture due to the over 1000 years rule of China in Northern Vietnam. Nevertheless, saying that Vietnamese culture is all adopted from Asia's largest country is completely incorrect.
Vietnam boasts a wide variety of distinctive traditional outfits, cuisine, customs, and festive events lasting through generations. From the symbolic graceful Ao Dai that features on world fashion shows, the delightful Pho (Vietnamese beef noodle soup), to the glamorous Hung Kings' festival. They paint a vivid colorful picture of Vietnamese culture packed with diversity.
Ao dai is for women only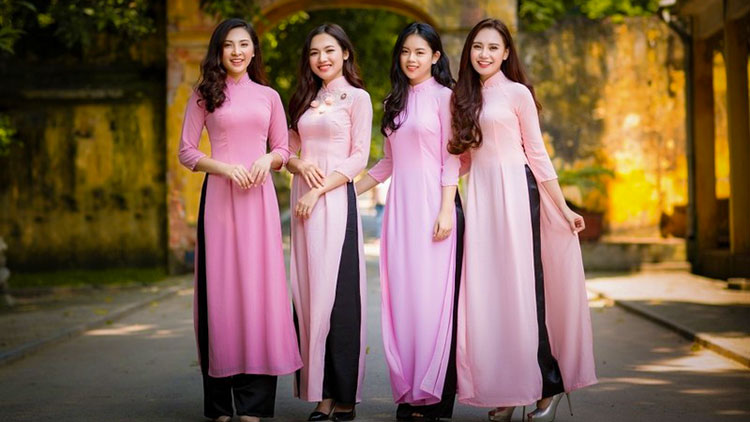 You might have heard of Ao Dai, the Vietnamese national outfit and one of the most beautiful and elegant pieces of the country's traditional garment. Its fame travels far and deep to continents around the world. 
Originated in the 18th century, Ao Dai is a long tunic dress worn with trousers. The Vietnamese wear it on traditional holidays, formal occasions, and sometimes at work. The name "Ao Dai" literally translates to "long shirt".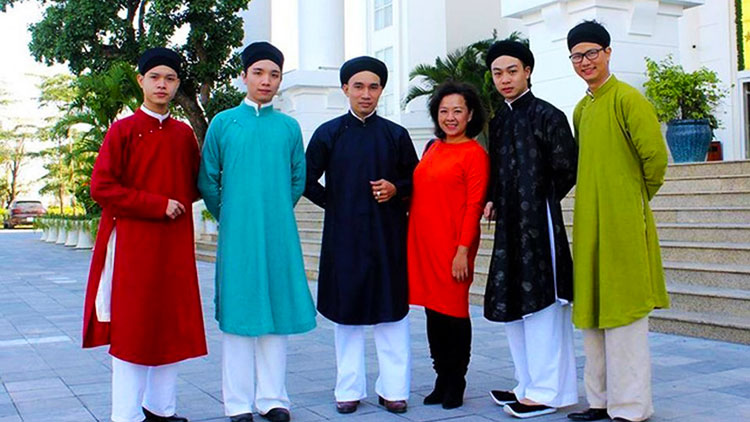 When googling Ao Dai, you will see countless photos featuring flawless Vietnamese women dressed in it, which may make you think this is women's apparel. 
Quite the opposite, men also put on Ao Dai during special events, and they look pretty charming on it as well. If you visit Vietnam, highly recommended that you splurge on an elegant set of Ao Dai. It would be a beautiful piece of memory to bring back home.
Local shops and small restaurants always rip foreigners off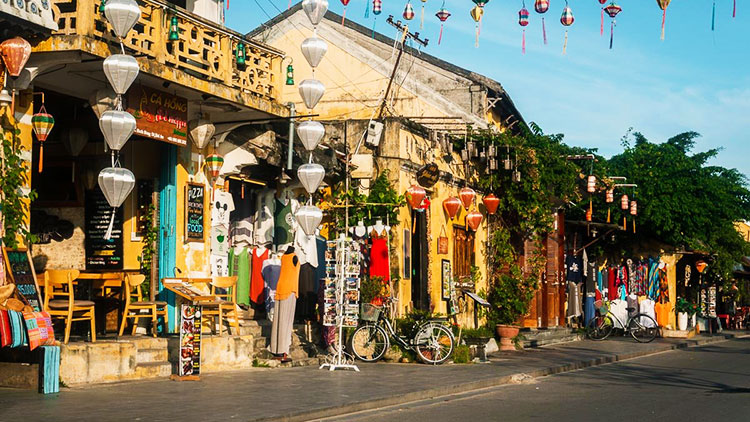 Is it true that foreigners are always tricked to pay more than they suppose to when shopping at local stores, markets, or eating at small restaurants?
Ripping off international tourists is a real thing in Vietnam. Even the locals get bamboozled as well. That's why you may see articles telling tourists to be cautious when buying things in Vietnam. 
However, not every local shop or restaurant owner is shifty. You can find many stores as well as eateries doing business the right way to all of their customers. If you are unsure where to purchase aesthetic souvenirs or experience cheap local delicacies, ask the locals for some advice. 
Hence, practicing your bargaining skills will go a long way. It is one of the essential tips to keep in mind when discovering Vietnam. 
Vietnam lacks churches
Vietnam boasts a wealth of exquisite blessed pagodas and temples that are a real treat for the eyes of internationals hodophiles. This is due to the majority of Vietnamese following Buddhism as their main religion.
But it doesn't mean Vietnam lacks churches. In fact, you will find scores of beautiful churches where Christians gather to share the beliefs. 
Here are some of Vietnam's most beautiful churches to pay a visit:
St. Joseph's cathedral, Ha Noi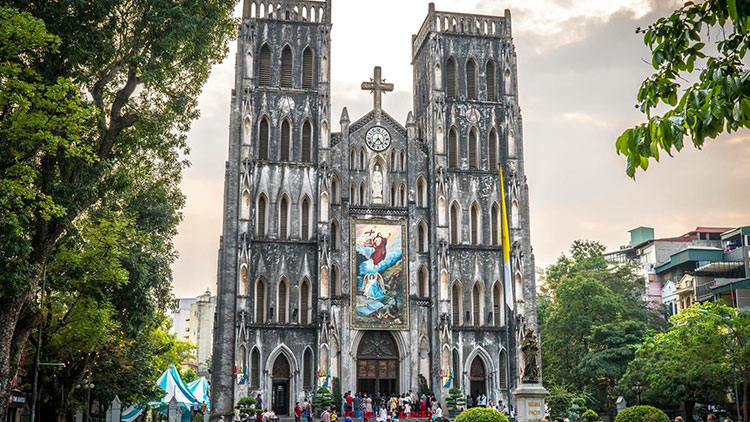 Tan Dinh Church, Ho Chi Minh City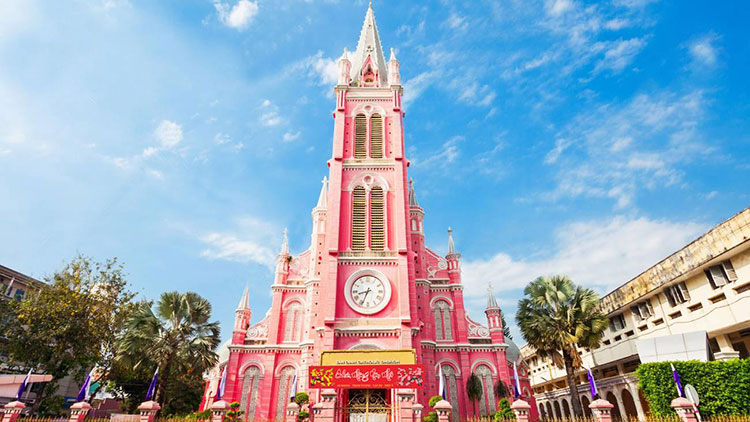 Notre Dame Cathedral, Ho Chi Minh City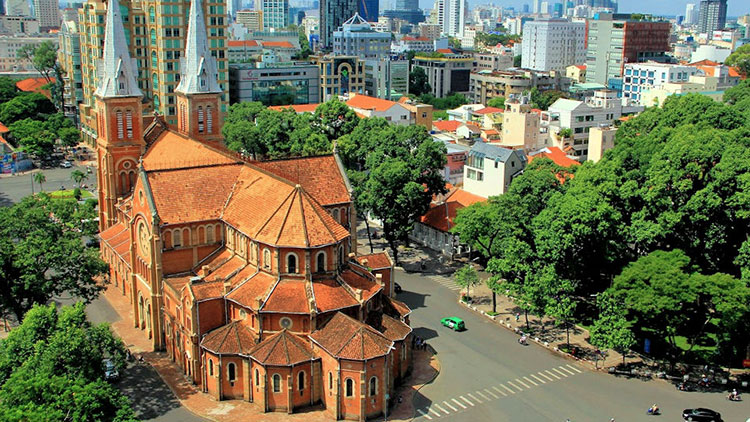 Saint Nicolas Cathedral, Da Lat 

The Internet quality in Vietnam is poor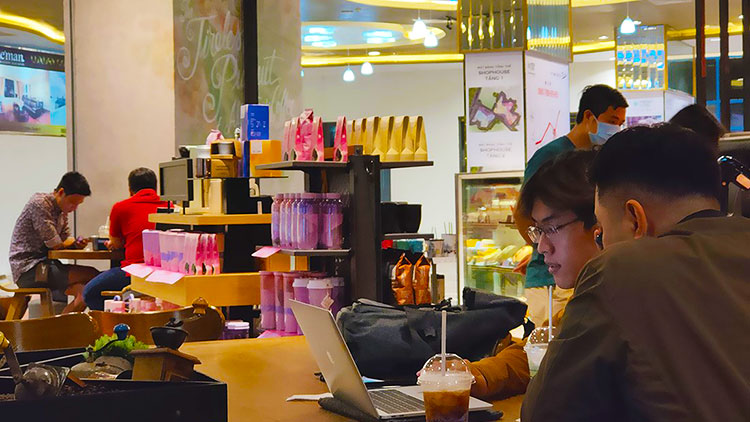 Scores of foreign tourists and ex-pats have complained about the slow wifi speed and poor Internet access in Vietnam before. 
That is from the past. Currently, the Internet access quality in Vietnam has been significantly improved. According to OpenSignal, a UK-based company that specializes in measuring global internet experience, Vietnam ranks second just behind Singapore in Southeast Asia in terms of 4G download speed. 
Hence, Broadbandchoices, a British service provider for broadband companies, reported that Vietnam is ranked 56th in broadband download speed. This shows that Vietnam's wifi speed isn't as slow as many foreigners thought.
Vietnamese waiters don't respect customer's privacy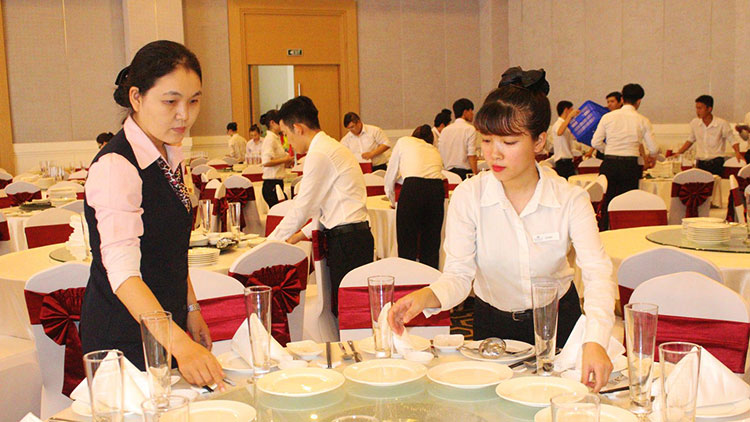 Some foreign tourists, especially Westerners feel a little unforgettable when eating at restaurants in Vietnam. But why?
Servers of Vietnamese restaurants, in general, tend to bring the menus over and stand right there at the table waiting for customers to choose their food. In contrast, the servers of Western-based restaurants bring the menu over, then walk away to let the customers comfortably decide. 
This doesn't translate to Vietnamese waiters being bad in customer service and disrespecting people's privacy. It is kind of the way they serve customers. 
Don't let this misunderstanding leaves you an unpleasant impression when dining in Vietnam, cause not every local waiter does this. 
Note: If you have the habit of tipping waiters, drop it when you eat out in Vietnam. It is not a part of Vietnamese social customs, so you can save those few tipping bucks for more exciting things in Vietnam. But it wouldn't kill to show your generosity to the servers, you may leave a huge impact on them. 
Pho and Banh Mi are the only dishes representing Vietnamese cuisine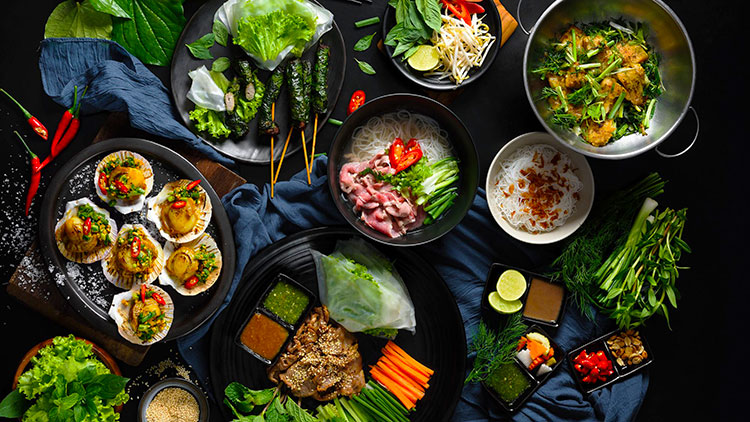 When it comes to Vietnamese cuisine, there is no doubt that Pho and Banh Mi are the two iconic foods that come up in foreigners' minds first. 
There is no doubt that foodies around the world are crazy for these two legendary creations of the Vietnamese. Their reputation travels far to continents as countless international food journals and well-established food critics express their endless compliments. 
The fresh colorful world of Vietnamese food where each dish leaves you gobsmacked is more than Pho and Banh. The country offers a broad collection of noodle dishes that are addictive, traditional delicacies that sing with flavors, and sometimes, exotic treats that will blow your mind away.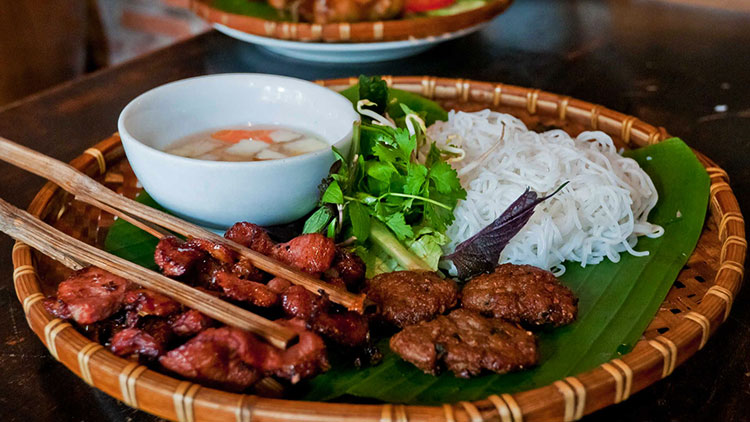 A Hanoian will tell you about the dynamic Bun Cha (grilled pork with vermicelli noodle) that enchanted President Obama's heart. A Hoi An local will take you to the most delightful Mi Quang (Quang noodle) eateries the stunt you with unique flavors. A Saigonese will treat you with a mouth-watering bowl of Com Tam (Vietnamese broken rice) packed with delicious local ingredients that ignite your taste buds.
Uncover the true Vietnam yourself
Vietnam in the eyes of the world may be an underdeveloped country with prejudices, but it is far more than that.
Everything in Vietnam is splendid: the breathtaking nature, the heart-warming people, the rich culture, and the exquisite food. There are a million reasons to explore this beautiful country. Contact us now and make your way to Vietnam!