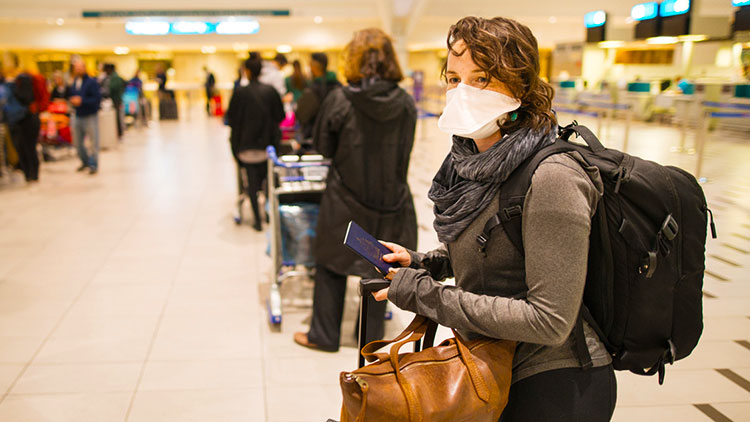 As Vietnam is making tremendous efforts to battle Covid-19, the country has significantly altered its entry policy as well as economic development strategies. Since March 22th, 2020, the Vietnam government has ceased all entries of foreigners in order to ensure the citizen's safety.  
Despite that, keeping the economy stable is also one of Vietnam's major goals. Therefore, the country still allows entry for international diplomats, government officials, and experts amid the pandemic. They are required with a Vietnam entry permit to legally enter the country.   
In this article, Visa2Asia will cast light on the requirements and application process of a Vietnam entry permit along with the current Vietnam entry procedure.
A glance at Vietnam entry permit
What is a Vietnam entry permit?
Vietnam entry permit is a special permit issued by the Vietnam Immigration Department. Also known as Vietnam entry approval, its holders are allowed to enter Vietnam during Covid-19 for a specific period of time. 
In addition, it is mandatory for international visitors who are eligible to come to Vietnam with a Vietnam visa on arrival during the pandemic.
Below is a sample of the Vietnam entry permit.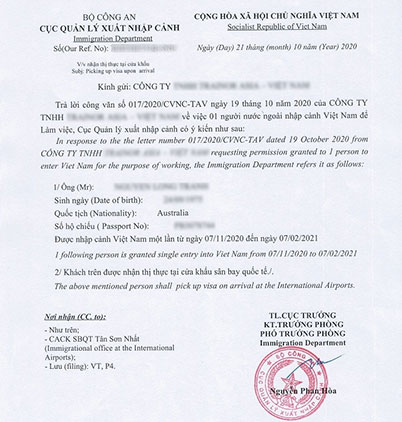 People who are eligible for a Vietnam entry permit in Covid-19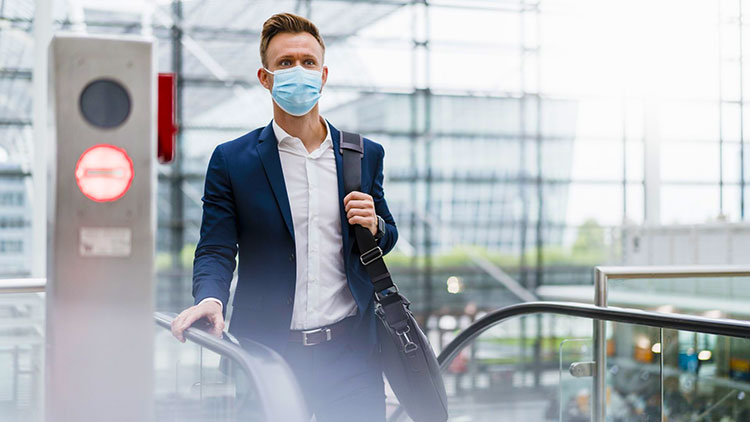 Who is eligible to apply for a Vietnam entry permit?
As Vietnam remains closed to foreign tourists amid the "new normal", you are eligible to obtain a Vietnam entry permit if you fall into these categories:
Foreigners who are diplomats, experts, investors, business managers, high-tech workers, and their relatives.

Individuals who are invited by agencies and organizations legally operate in Vietnam.

Foreign students entering Vietnam for study.
Vietnam Entry Permit Requirements in Covid-19
To successfully apply for a Vietnam entry permit to visit the country during Covid-19, you are obligated to follow these requirements: 
You must be invited or sponsored by a company or organization operating in Vietnam legally. The respective company or organization will be in charge of doing the paperwork and getting the entry permit for you.

You must get approval from the Vietnam Department of Health before applying for a Vietnam entry permit.
Vietnam Entry Permit Application Process
The application process of a Vietnam entry permit, in general, is more complicated than the visa application process. However, most of the steps are carried out by your sponsoring company or organization.
Step 1: Apply for approval of demand on using foreign workers
Before applying for a Vietnam entry permit, the inviting enterprise needs to get the approval for the demand of using foreign workers from the Provincial Department of Labor – Invalids and Social Affairs where the sponsor company's headquarters is located. 
If your inviting company has already got a valid approval of demand on using foreign workers, this step can be skipped.
Step 2: Apply for approval from the Provincial People's Committee
Next, your inviting company must submit the approval of demand on using foreign workers to the Provincial People's Committee of the province where the company is situated. This step is required to achieve the entry approval letter from the Provincial People's Committee letting you enter Vietnam for work.
Step 3: Apply for approval from the Department of Health
After obtaining the two approval documents above, your sponsoring company has to apply for approval from the Department of Health. This is a compulsory step to get the approving quarantine plan upon your entry.
Step 4: Apply for a Vietnam entry permit
Once the above steps are completed, your company or organization will apply for your entry permit. 
Firstly, you need to provide the following documents to your inviting company:
A scanned copy of the foreigner's valid passport;

Letter of application for foreigner (form NA2);

Copy of valid visa or temporary residence card (if any);

Scanned copy of a diploma or 3 – 5 years working experience certificate (if any).
Your guaranteed company or organization at the same time will prepare these papers:
Notarized copy of business registration certificate, investment license;

Certified document of the signature and seal of the organization's authorized person (form NA16);

Your flight details;

The original or a notarized copy of the approval letter of the

Provincial

People's Committee;

Confirmation of quarantine accommodation reservations from 3 to 5 stars standard;

Valid health insurance or the inviting entity commitment to cover all medical expenses in case you are infected with Covid-19 in Vietnam.
After gathering the above documents, your inviting entity will submit them to either the Vietnam Immigration Department in Hanoi or Ho Chi Minh City, depending on the address where your business is located:
Hanoi Immigration Department: 44 – 46 Tran Phu Street, Ba Dinh District, Hanoi.

Immigration Department of Ho Chi Minh City: 333 – 337 Nguyen Trai Street, District 1, Ho Chi Minh City.
Typically, the Vietnam Immigration Department will issue your entry permit after 3 days excluding weekends and public holidays if nothing goes wrong.
Vietnam entry procedure during Covid-19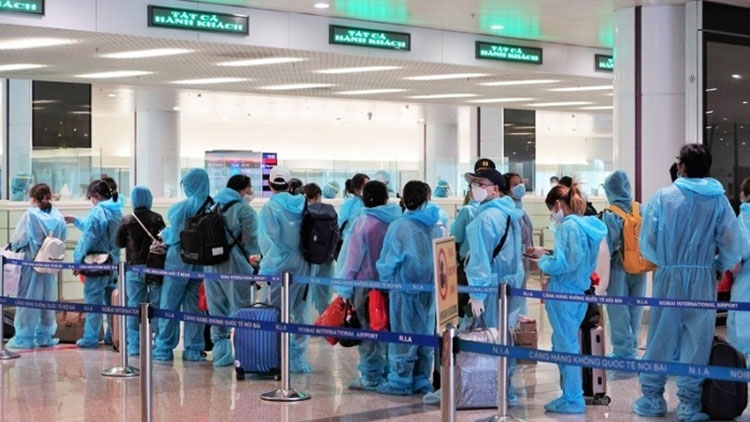 After receiving the entry form for foreigners, the guarantor will support you to enter Vietnam. For the sake of everyone's safety, you must fully adhere to the entry procedure and quarantine regulations. 
Specifically, when you land at Vietnam's international airport (the location of visa receipt is specified on the entry letter), you will be sterilized and tested for Covid-19 prior entry procedure. 
Next is getting your visa. If nothing is unusual after your Covid-19 testing, you will proceed to the landing visa counter to get the visa on arrival stamped on your passport. 
Once you have got your visa, you will be taken to the quarantine hotel arranged by your inviting entity before your flight to Vietnam.  
Important notes
As the Covid-19 situation is complicated around Vietnam, the Department of Health officially announced the increase of quarantine duration from 14 to 21 days on May 5th for all visitors. And please note that the Vietnamese government may extend the quarantine period or request travel restrictions after the quarantine period if necessary to diminish the risk of disease spread.
Currently, Vietnam has not issued vaccine passports nor has any decision regarding the entry regulations for vaccine passport holders/ vaccination certificates. Therefore, whether you have a vaccine passport or not, will still have to be tested upon entry and quarantine for 21 days. 
Once Covid-19 is fully contained around the world, you will be able to visit Vietnam without an entry permit again.
Should you have any questions about getting a visa upon arrival to Vietnam, don't hesitate to contact us. We are here to support you!