Vietnam is an incredible country for travel enthusiasts. The people are great, the food tastes amazing, endless things to try, and everything is very affordable. But what if you are looking for a quick getaway from crowded and hot cities in Vietnam? 
Then Da Lat is the answer to your next destination of choice. Also known as "Little Paris", the poetic city located in the Central Highlands of Vietnam is surrounded by majestic mountains, green pine forests, and breath-taking waterfalls.
Da Lat, the city with no traffic light, is certainly a must-see during a Vietnam holiday with a large pool of fantastic activities and astonishing attractions for thrill-seekers.
Top must-do things in Da Lat
Here are some of the best things you do not want to miss when visiting Da Lat.
Trek to Datanla Waterfalls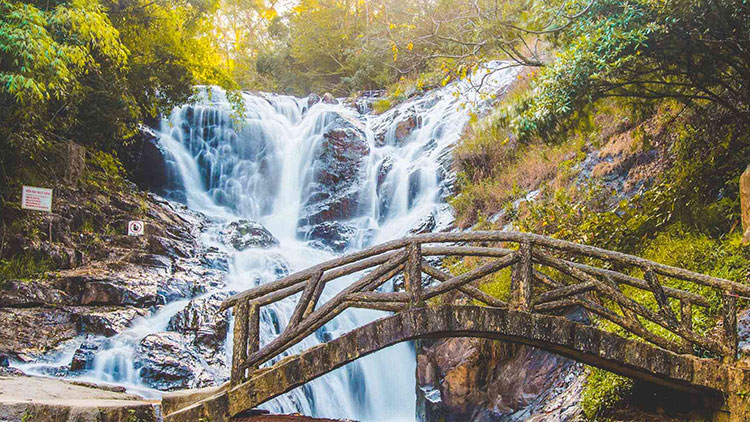 The first destination in Da Lat you should head to is Datanla Waterfalls. It is one of the most famous sets of falls in Da Lat. To fully enjoy the charming beauty of Datanla Waterfalls, visiting the falls in the dry season is highly recommended. Going to the waterfalls during the rainy season can be dangerous because the walking steps alongside the waterfall are very slippery.
At Datanla Waterfalls, there is a variety of intriguing adventurous activities for travelers such as trekking, canyoning, zip-lining, and water-sliding. Taking the self-controlled coaster for an adrenalin-spike ride from the summit of the falls down to the base below is a must-try experience. You can determine the sliding speed yourself. If you want to fully embrace the waterfall surroundings, you can simply walk along the trails next to the waterfalls and enjoy the crystal-clear water at the base.
Go sightseeing at Tuyen Lam lake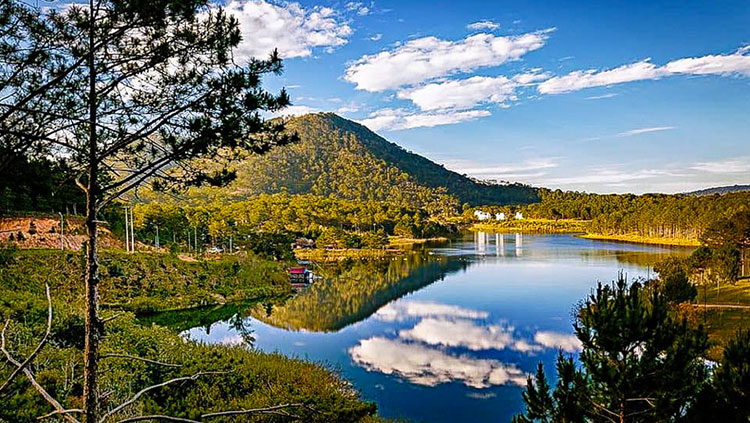 If you love to go sightseeing and immerse yourself in peaceful nature, Tuyen Lam lake is a fantastic suggestion for you. It is the largest lake in Da Lat with an area of about 320 hectares. 
Tuyen Lam Lake lies within a fresh green pine forest that all year round sends a gleam to the limpid water. The lake offers various exciting activities to try out. You can try boat sailing to admire the gorgeous scenery on the water. Camping overnight to catch the sunrise is a brilliant option when you travel with friends. Around Tuyen Lam Lake, there are various tourist attractions for you to stop on the exploring journey such as Tuyen Lam Lake Viewpoint, Lavender Da Lat Gardens, Da Tien Campground, and so on.
Conquer the Lang Biang mountain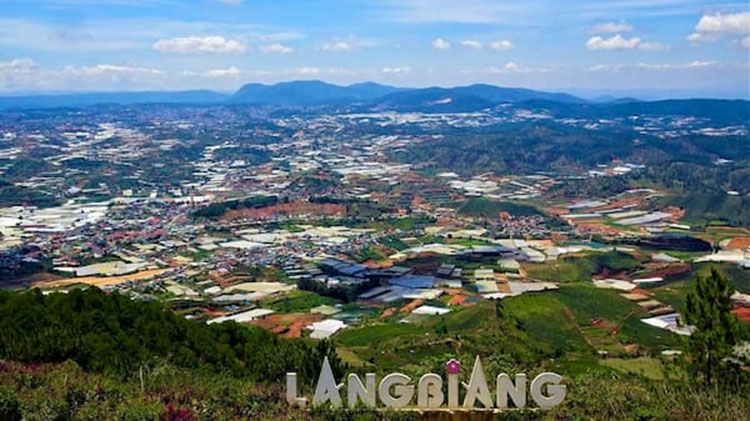 Lang Biang mountain, the roof of Da Lat, is the ideal destination for adventurous people or mountain enthusiasts. It is the highest mountain in Da Lat located in Lac Duong town, about 12km northeast from Da Lat city center. 
You can climb the Lang Biang mountain and admire the spectacular scenery of Da Lat from the peak, especially at sunset. It would be an unforgettable experience conquering the highest mountain of Da Lat. If you have a group or want to get to the peak quickly, you can rent a jeep for a round-trip journey to the top of the mountain. At the foot of Lang Biang mountain, there is a full range of services to meet the visitor's needs such as restaurants, souvenir shops, and jeep rental services.  
One of the most exciting activities at Lang Biang mountain is paragliding. Initially operated in 2014, this activity is the perfect alternative to walking or driving down the mountain for brave hearts seeking a thrilling experience. When trying paragliding, you will be guided by experienced trainers on how to use a parachute and how to hover in the air. Until now, paragliding is much loved and participated by many travelers visiting the Lang Biang mountain.
Explore the Crazy House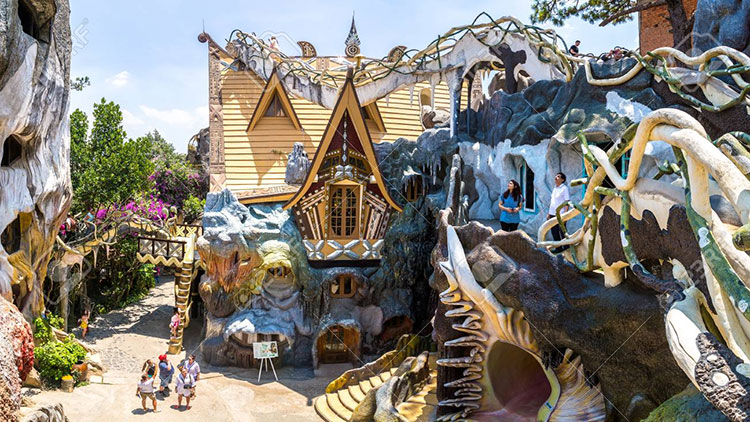 If you are interested in something artistic and conceptual, the Crazy House is the spot that cannot be missed. This bizarre building, also known as Hang Nga guest house, is one of the quirkiest attractions in Da Lat. 
The building's design is incorporated with sculptured elements representing natural forms such as mushrooms, spider webs, and caves. Its architecture, comprising complex shapes, was inspired by the Catalan architect Antoni Gaudí. You can also try staying at the Crazy House if you like uniqueness. Rooms are individually decorated with various themes to bring guests exclusive experiences. If you visit the Crazy House, there will be a friendly tour guide showing you around the guest house with no additional fee charged.
Admire Linh Phuoc pagoda

Located 8km away from Da Lat city center in the northeast is a beautiful Buddhist shrine called Linh Phuoc pagoda packed with thousands of visitors all year round. 
Not only a spiritual destination boasting a sacred atmosphere, Linh Phuoc pagoda is an infamous architectural masterpiece. The religious attraction is famed for its spectacular Asian featured architecture covered with dazzling mosaics. Completed in 1952, the pagoda earns the name Ve Chai Pagoda, which means broken glass in Vietnamese, since it was built from debris of glass, porcelain, and pottery bowls. Standing at the entrance gate, you will be blown away by the 49 meter-long dragon sculpture meticulously pieced together with over 12,000 bits of glasses in varied shades.
At the pagoda's yard is the 37 meter-tall Linh Thap bell tower with 7 floors, holds the record for the highest pagoda bell tower in Vietnam. In the heart of the tower hangs the 8,500kg Dai Hong Chung bell and is recognized as the heaviest bell in Vietnam.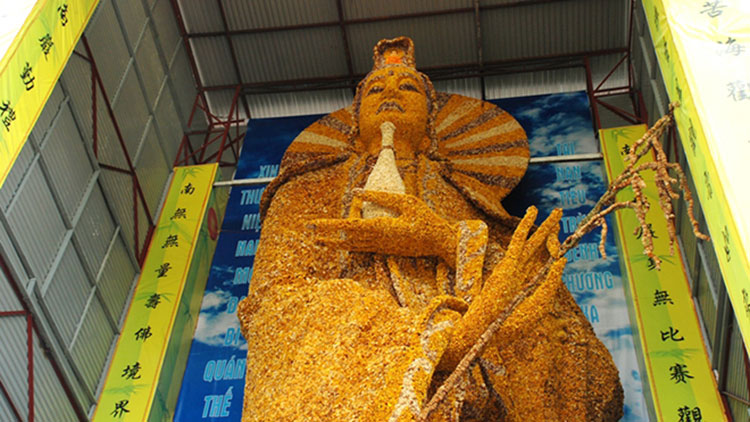 Beside the tower, you will be dazzled with the 18 meter-high golden Bodhisattva statue, brilliantly detailed with more than 60,000 flowers. Take your time touring inside the pagoda, and admire the sophistication and boldness of sensational architect details. Also, you can send your prayers to Buddha by writing wishes on a yellow piece of paper, then stick it on the bell, and clang the bell three times. It is a sacred moment you will never forget.
Visit the Valley Of Love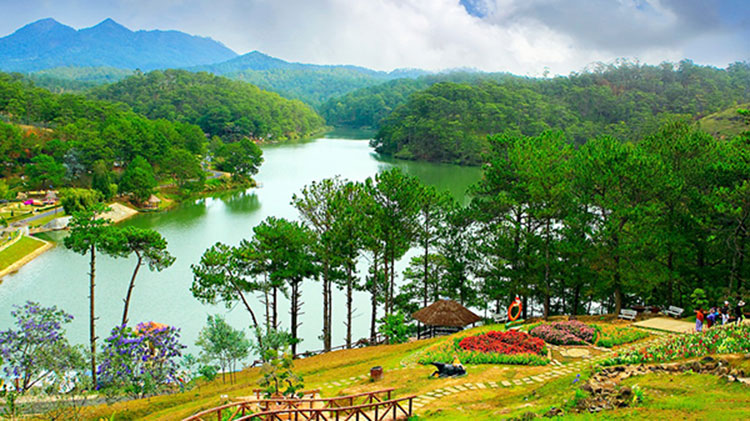 There is a particular place in Da Lat for couples to celebrate their love for each other. That place is called the Valley of Love, a romantic valley surrounded by rolling hills with a beautiful lake as its centerpiece.
In the past, the valley was called Vallée D'amour (Valley of Love) by the French. Until 1953, the chairman of Da Lat suggested changing the French name into the Vietnamese name as Thung Lung Tinh Yeu (Valley of Love). This name exists till the present. 
Due to the wonderful combination of the flora and fauna together with the charming small lake, the Valley of Love has attracted so many tourists every year. You can spend a whole day deepening into the charming beauty of this valley with your loved one by following the natural trails and staircases all around the valley. 
Tour Da Lat Flower Gardens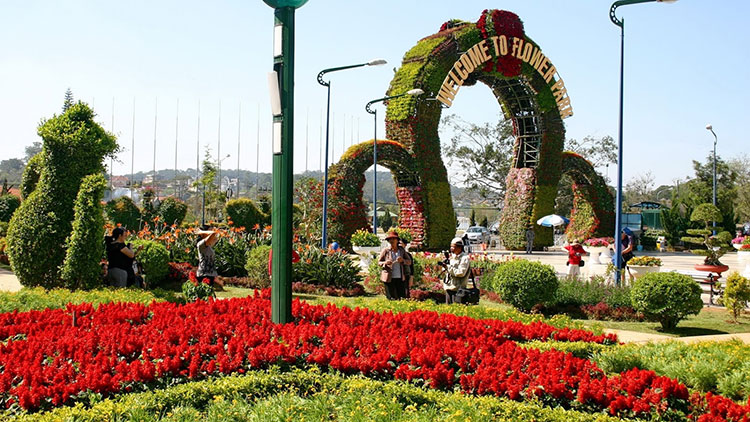 Da Lat has long been known as the city of flowers. If you love the beauty of flowers, Da Lat Flower Gardens, or the City Flower Garden located right in the city center is the destination you should visit, especially in spring when the flowers fully bloom.
Da Lat Flower Garden has an extremely large collection of flowers with over 300 species of rare flowers, planted in special ways. Dalat Flower Gardens has many different areas. The areas include a flower exhibition space, nursery area, greenhouse area, statue garden, and entertainment center. The most visitor-attracted area in Da Lat Flower Gardens is the flower exhibition area. Also, there is a unique flower festival called Da Lat Flower held annually in this garden. It is a meaningful opportunity to showcase different local flowers along with flowers from many countries nationwide.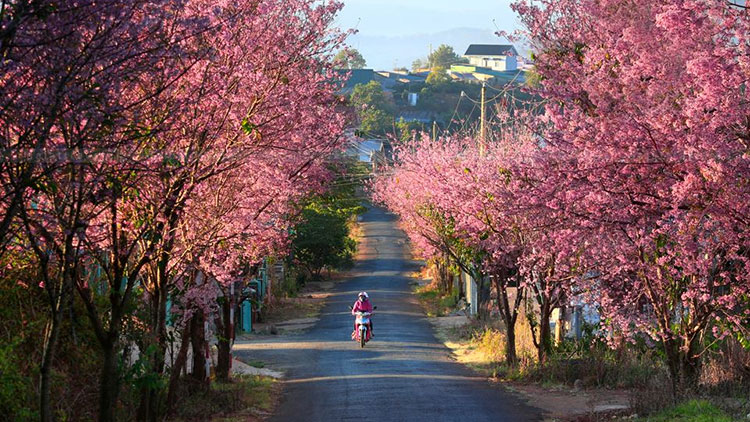 Each season in Da Lat comes with different kinds of flowers. If you are an anthophile but have not visited the peach blossom season in Da Lat, it would be a pity. At the end of December, hillsides or areas along Xuan Huong lake are filled with peach blossoms and colored in pink.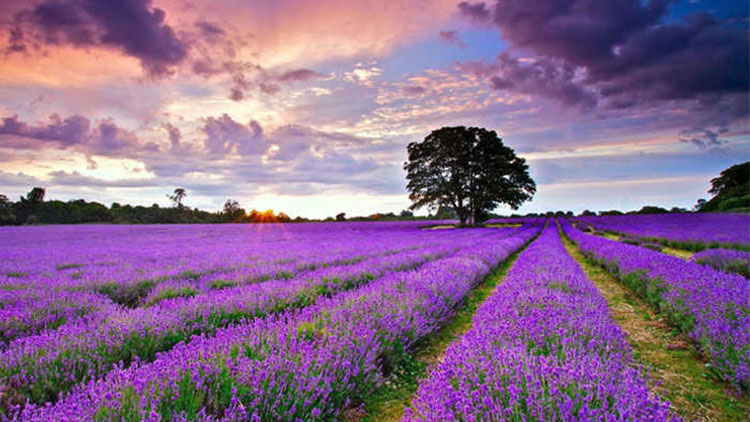 For Lavender lovers, the best time to enjoy this elegant flower is from June to July, even though Lavender has flowers all year round. When Lavenders bloom, you will see the whole dreamy purple field.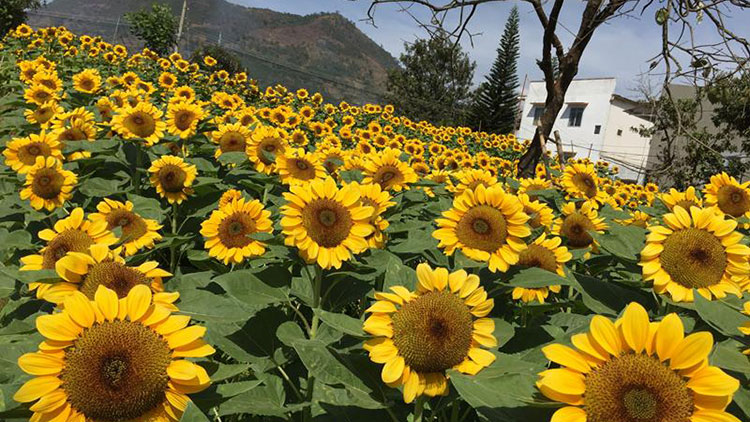 The wild sunflower is one of the most iconic flowers in Da Lat. When you see wild sunflowers blooming, it represents the beginning of the dry season. Travel to Da Lat in October or November and you will see countless wild sunflowers hugging the roadside, and waving in front of a classic villa.
Try local and international cuisine in Da Lat 
One of the reasons Da Lat attracts visitors is the diverse and unique cuisine of Da Lat. The city is the convergence of a variety of dishes from all regions in Vietnam. Tasting a piping hot local dish with such unique flavors in the heavenly cool air of Da Lat will be an unforgettable experience of your trip to Da Lat. These are some of the dishes that best highlight the harmony of flavors of Da Lat culinary culture.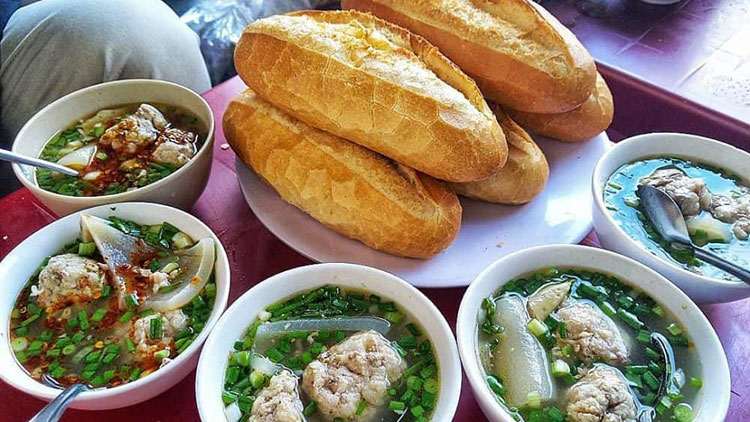 Baguette with shumai bowl: When you first come to Da Lat, this is an absolute must-try dish. You can dip the baguette into a bowl of hot sauce full of shumai balls. The flavor is unparalleled. You can also ask for fried pork skin or chili pepper to add to the soup.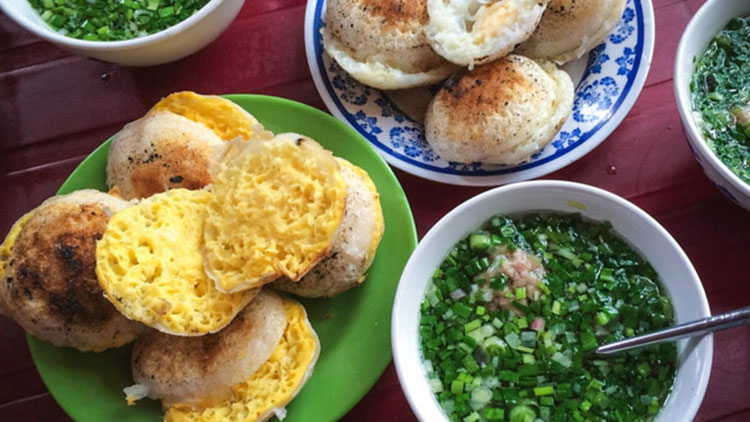 Mini-pancake (Banh can): Mini-pancake is a famous dish for breakfast in Da Lat. The slightly burned pancakes are filled with eggs and eaten with mild fish sauce which gives a satisfying crunchy flavor. Some places add meatballs to the sauce to make it tastier. This simple yet absolutely delicious dish is definitely worth trying.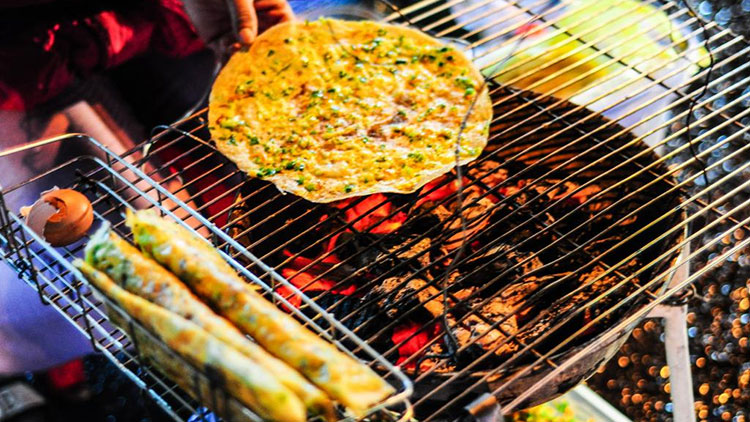 Grilled rice paper: This dish is one of the most popular in Da Lat. You can find grilled rice paper at many restaurants and even on the street. You can sit near a coal stove and watch the local chef make this dish. The chef applies a little butter to the rice paper and then adds shrimp paste, cheese, and scallion. Then, a quail egg is added and stirred with chopsticks until the dish is fully grilled. Fried onion and pork floss make it taste even better.
Apart from local food, Da Lat also has many great restaurants serving international dishes from Asia to European based countries. 
Taste the Weasel Coffee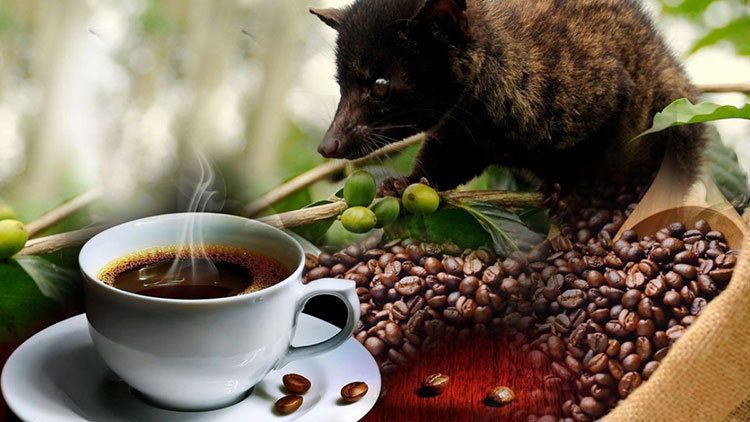 Have you ever wondered what the coffee that involves an animal poop in the harvesting process tastes like? 
There is a delicious rare kind of coffee called Kopi Luwak, known as weasel coffee. If you are curious about how this coffee is made and why the weasels are needed, here is the whole process.
To produce weasel coffee, it starts with high-quality red coffee berries. Once the berries are harvested in the harvest season, they are then fed to the weasels. During digestion, the weasel's digestive acids and enzymes meet the berries which ignite a chemical reaction that frees the berries amino acid. This process creates the unique aroma and subtly richer taste of the weasel coffee. When the digestive process is completed, the coffee beans are washed and then dried for three days in the sun. After that, they are ready for roasting, bagging, and selling. 
The weasel coffee tastes unlike any other coffee type due to the long complex process. You can try the best Kopi Luwak at Me Linh Coffee Garden in Da Lat. Although the coffee is priced much higher than conventional coffee, it is definitely a not-to-miss for any coffee lover.
 Enjoy Da Lat nightlife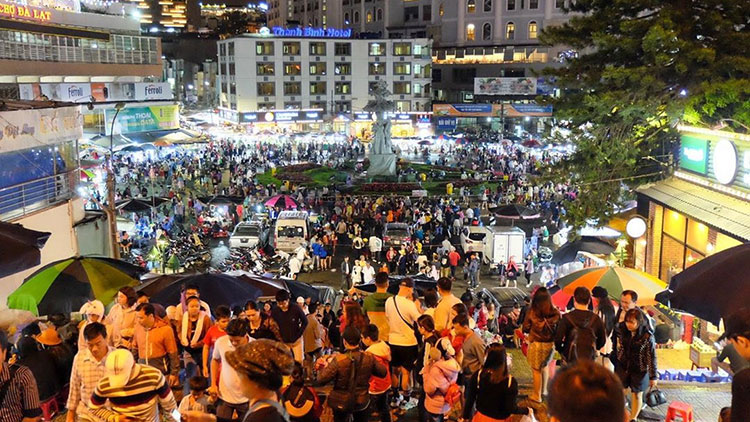 Compared to other cities in Vietnam, nightlife in Da Lat is quieter, as the hill city is mostly known as a place for relaxation and beautiful nature. However, you can still find a handful of small bars and pubs mostly within Da Lat city center that serves a variety of beverages and light snacks until late. For choices of drinks, there are interesting local-made drinks at Da Lat's bars including sparkling white wines, peach coolers, and wine coolers.
Besides drinks, there are other nighttime activities in Da Lat. It will be a lot of fun to explore the famous Da Lat Night Market, which houses some of the most diverse stalls selling freshly cooked street food, clothing, and souvenirs every evening. Experience some of the most popular foods including traditional rice noodles, Vietnamese pizza (grilled rice paper), and finish it off with fresh soy milk at the Da Lat Night Market will put a huge smile on your face. Weekends are the best time to explore Da Lat Night Market on foot as all roads in the city center are closed off to motorcycles, cars, and buses. 
If you are not a fan of crowded places, sitting in a rustic cafe with a hot cup of Central Highlands coffee in the cold air at night to enjoy Da Lat's poetic scenery is wonderful is such a blessing.
Tips for traveling in Da Lat
The weather of Da Lat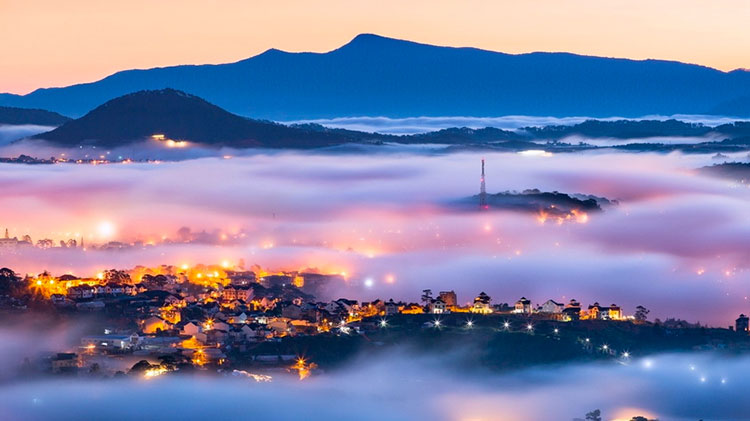 Da Lat consistently boasts a heavenly cool climate of Central Highlands throughout the year. Due to the geographical advantage, the city temperature is neither too hot nor too cold. Da Lat has two distinctive seasons: the dry season and the rainy season. The dry season starts in March and ends in November, while the wet season is from April to October. Also, the city can be foggy at midnight and early morning.
When is the best time to visit Da Lat?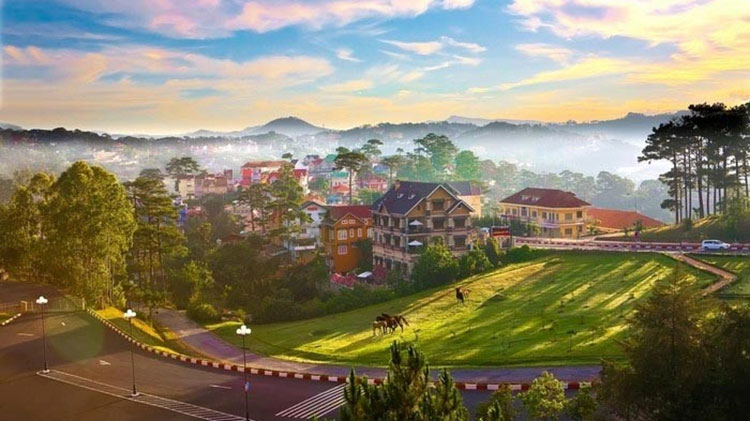 Da Lat has its own beauty in every season. You can visit anytime that best suits your conditions. However, the highly recommended time to visit Da Lat is between November and March. The weather is dry and very comfortable for travelers to experience Da Lat's fascinating natural destinations. Furthermore, this is the season of flowers in Da Lat when colorful flowers fully bloom everywhere. 
Where to stay in Da Lat?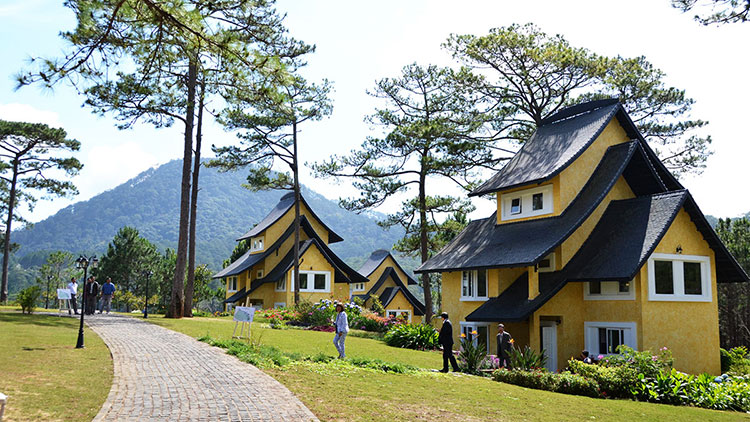 There is a wide range of accommodation options no matter what your budget is. Da Lat has thousands of places for visitors to choose from high-end resorts, budget hotels to cozy homestays.
If you dislike noisy crowded areas, you can choose beautifully decorated resorts or homestays far from the center. Staying at a homestay outside the city center not only brings great experience but also is a way to get closer to the beauty of Da Lat's nature. 
If you want convenience, hotels in Da Lat city center are a great option since restaurants and shopping venues are mostly in the city center. Also, you can easily visit some iconic attractions on foot, including the Crazy House and Da Lat Flower Gardens. Accommodation options in the city are mostly modern hotels that cater to those traveling on a small and mid-range budget.
Bored with conventional homestays and hotels? Then delightful farm stays outside Da Lat city center are awesome alternatives. The local people have invested in and developed this type of accommodation model bringing a fresh agricultural atmosphere to tourists.
How to get to Da Lat?
You can get to Da Lat in three main ways: plane, bus, and motorbike. 
By plane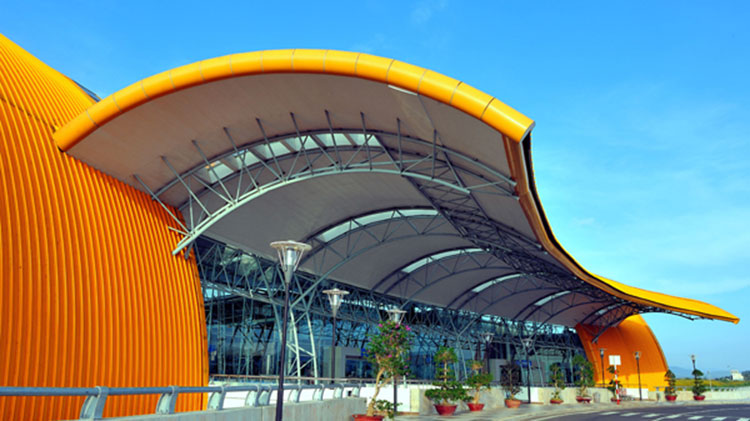 Lien Khuong Airport
If you get to Da Lat from your home country, the best way is to take a flight to Ho Chi Minh city. You can get a Vietnam visa on arrival at Tan Son Nhat international airport in Ho Chi Minh city. From there, you can book a flight from various airlines such as Vietnam Airline, Jetstar Pacific, and Vietjet Air to fly to Lien Khuong airport, which is 30km away from Da Lat. 
Lien Khuong airport has shuttle bus services transporting you to the city center. Lien Khuong airport has been upgraded to serve international flights, but only in the Asian region. There are also direct flights to Da Lat from other Vietnamese cities like Ha Noi, Vinh, Hai Phong, and Da Nang. 
By bus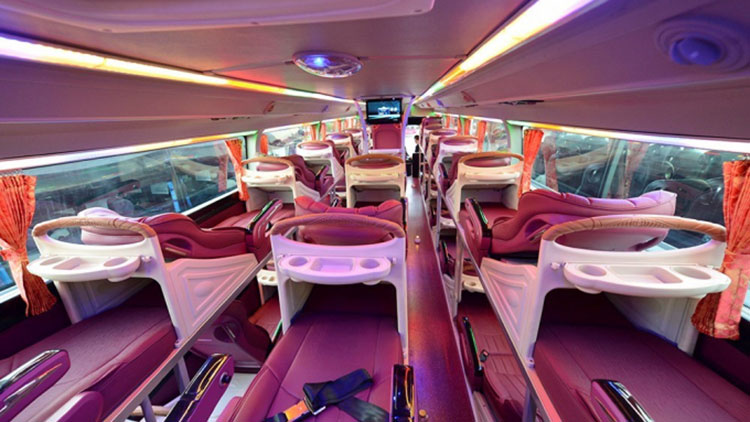 Taking local buses is a cheap way to get in and out of Da Lat from other cities in Vietnam. You can choose between Phuong Trang or Thanh Buoi, the two high-quality bus services companies. If you take a coach from Ho Chi Minh city, the journey will take about 7 hours. It's recommended that you book a sleeper bus with beds inside the bus for your comfort. Thanks to many recently renovated roads, the buses run faster and more smoothly. Therefore, the commute time has decreased by a few hours.
By motorbike
Motorbikes are also a good choice for adventurous travelers who like to travel in an experiential style and save money. From Saigon to Da Lat is about 300 kilometers, it takes about 7 – 10 hours if traveling by motorbike. Although it takes quite a long time, these will be quite interesting experiences, as well as help you discover many beautiful scenes along the way. A legit motorbike driving license is required to rent a motorbike in Vietnam.
If you love discovering Vietnam on your motorbike, you may as well be interested in driving to Nha Trang – an astounding coastal city with miraculous islands, which is just an over 3 hours drive from Da Lat. 
How to go around Da Lat?
Da Lat is quite a small city that you can easily walk to explore around Da Lat. The footpath that runs around the edge of Xuan Huong Lake lying in the heart of the city is a popular place to stroll, especially at sunset.
The most common means of transportation to go around Da Lat is the motorbike. You can easily rent a motorbike to drive to places outside the city center rather than taking taxis, which can save you a lot of money. Also, driving a motorcycle is a great way to enjoy the refreshingly cool climate of Da Lat. 
Furthermore, there are city bus services taking tourists to natural attractions far from the city center at affordable prices. Operation hours are from 5:30 to 17:30 and buses depart from Da Lat Inner City Bus Station.
Conclusion
Da Lat is without a doubt one of the most special cities in Vietnam. If you desire a break from the endless heat, Da Lat is the perfect go-to place for you. So stop hesitating. Come to Da Lat to experience thrilling outdoor activities and admire the poetic beauty of highland nature. The wonderful Little Paris is always there welcoming every travel lover.