As COVID-19 is not yet fully contained, Vietnam is still making tremendous efforts to maintain the country's status as one of the safest nations in the world from the pandemic.
To deal with the ongoing coronavirus outbreak and prepare for the gradual recovery of tourism and aviation sectors, Vietnam's government has imposed entry restrictions on foreign citizens and anti-pandemic prevention measures, which can be altered at any time. 
Let's check out some major latest updates on vaccination, visa issuance, immigration restrictions, and international flight restoration plans in Vietnam. 
Vietnam still suspends visa issuance for foreigners
In response to the COVID-19 situation, the Government of Vietnam has ceased the issuance of visas including Vietnam landing visa for all international citizens who wish to enter Vietnam from March 18th, 2020 until further notice. 
Vietnam continues entry restriction for foreigners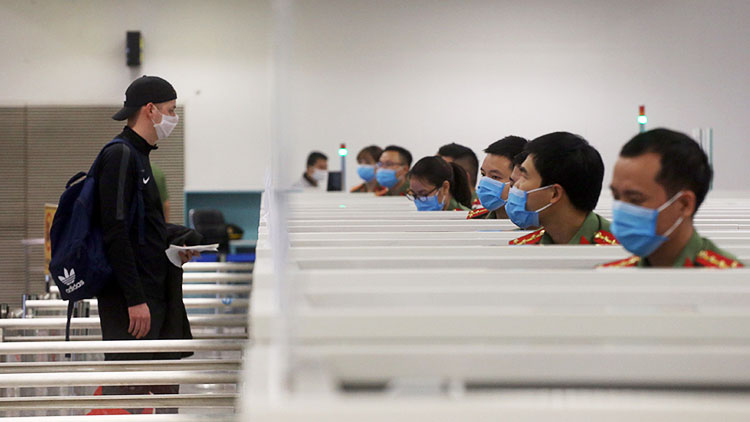 The Vietnamese government has halted entry for all foreign citizens since March 22th, 2020. Foreigners with a visa exemption certificate are included in this entry restriction. Those who wish to come to Vietnam for family reunification are also restricted from entering Vietnam. 
However, not everyone is suspended from entering Vietnam in this period. Foreigners who are exempted from Vietnam's current entry restriction must fall into the following categories: business managers, experts, international investors, and high-tech professionals involved in vital projects determined by the Government of Vietnam. 
All foreigners allowed to enter Vietnam are required to follow the 14-day quarantine protocol as well as the 28-day health surveillance. 
Diplomats, business managers, foreign investors, experts, high-tech workers involved in crucial projects determined by the Government of Vietnam entering the country for an under 14-day short business trip are not required to undergo the mandatory quarantine for 14 days. However, they must adhere to compulsory health measures and strictly stick to their itinerary during their trip. 
Reports on COVID-19 cases in Vietnam
As of April 1st, 2021, Vietnam's Ministry of Health confirmed 2,603 cases of COVID-19 in total, in which 2,359 infected patients have recovered and have been allowed to exit hospitals.
Vietnam has also recorded 35 fatal cases from COVID-19 according to the most recent reports. All of the latest infected patients were quarantined upon their arrival in Vietnam.
Updates on COVID-19 vaccinations in Vietnam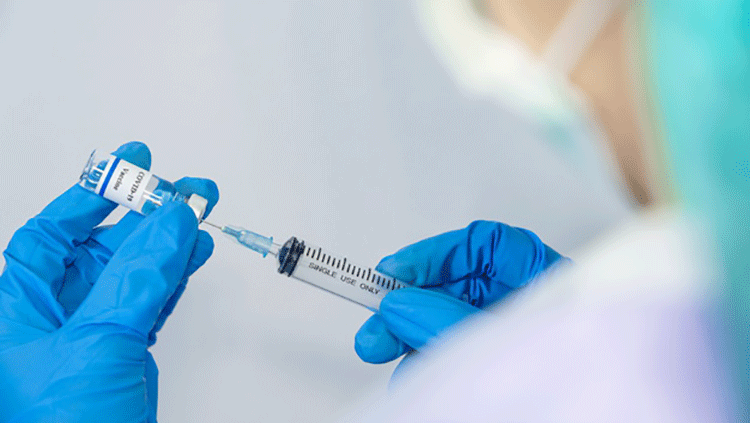 According to Vietnam's Ministry of Health report on April 1st, 2021, over 50,000 Vietnamese people have been vaccinated against COVID-19. Those who suffered from the coronavirus vaccine's severe side effects are all in stable condition currently.
The latest research on the pre-clinical stage, clinical trials at different stages of the three coronavirus vaccines developed by Vietnam have all shown positive and promising results. The National Steering Committee for prevention and control of the coronavirus hoped that by the end of the third quarter of September 2021, the country will successfully produce the first "made in Vietnam" COVID-19 vaccine.
Consideration on "vaccine passport" implementation in Vietnam
Regarding the issue of "vaccine passports" acceptant reported on April 1st, 2021, Vietnam's Ministry of Health is still in process of coming up with an adequate plan to allow holders of vaccine passports to enter Vietnam legally. 
Vietnam's tourism and economic experts believe "vaccine passports" is the key to the country's complete reopening of the tourism industry. An appropriate quarantine plan for people entering the country who have had enough doses of the COVID-19 vaccine as prescribed is suggested as a priority due to the potential risk of community infection. 
Prime Minister Nguyen Xuan Phuc has also ordered the Ministry of Health in Vietnam and relevant officials to map out necessary solutions to face any possible scenarios regarding the future issuance of "vaccine passports". Until further notice, this type of passport is not yet accepted as legal travel documents to enter Vietnam.
Vietnam "automatic stay extension" policy due to COVID-19
As stated by the Vietnam Immigration Department, international citizens who entered Vietnam with e-visas, tourist visas, or visa exemption on or after March 1st, 2020 are qualified for automatic stay extension until March 31st, 2021 due to the COVID-19 pandemic. 
Foreigners who arrived in Vietnam before March 1st, 2020 can be permitted for the same policy of automatic stay extension until March 31st, 2021 if they have either of the following documents:
A certification (with Vietnamese translation) from relevant diplomatic missions proving that you are stranded in Vietnam due to COVID-19. 

A written document from official Vietnam authorities confirming that they have to undergo a compulsory quarantine or treatment for COVID-19. 
Note: During the automatic stay extension period, international citizens are obligated to complete the temporary residence and health declaration.
Vietnam international flights roadmap proposal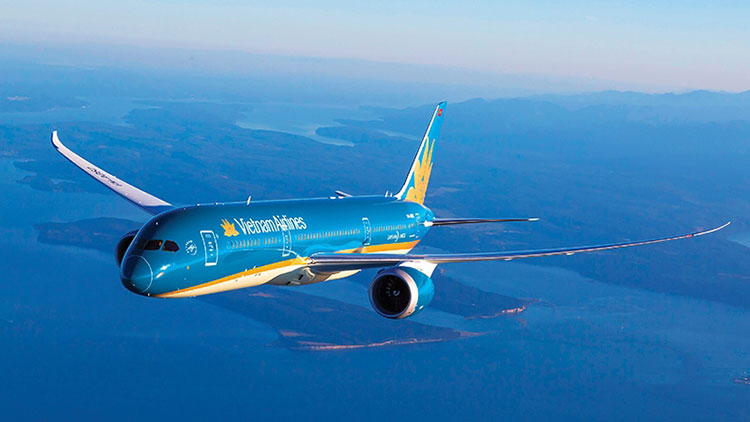 On March 31st, 2021, the representative of the Civil Aviation Authority of Vietnam announced the official proposal for reopening international commercial flight routes which comprise three phases.
Phase one: The first phase is to restore package flights for all Vietnamese citizens living abroad who want to fly back to the country.
At this stage, airlines operating in Vietnam will incorporate travel agencies, diplomatic missions, and local authorities to deploy the package flights. They will cover the cost of flight tickets, Covid-19 testing, quarantine at hotels, food for 15 days, and transportation delivering passengers to the quarantine spot.
Phase two: In phase two, starting from July 2021, Vietnam Aviation Administration will organize regular international flights for foreign citizens. Passengers are quarantined upon entry to Vietnam applied for both Vietnamese and foreigners.
Vietnam is expected to restore flight routes to Asian countries namely Japan, Korea, Taiwan (China) with an estimation of 4 flights per week for each of the airlines of these countries. It is expected that there will be 24 flights each week from the listed countries carrying around 6,000 to 7,000 passengers required to undergo quarantine.
Phase three: The final phase is expected to be executed from September 2021, depending on the vaccination progress in Vietnam and the world.
The Civil Aviation Authority of Vietnam will launch regular international flights to Vietnam that do not require obligatory quarantine after the implementation of "vaccine passports". The flight routes in this period are deployed between countries and territories that accept the vaccines that Vietnam has announced acceptant. 
The number of flights is estimated to reach 7 flights per week for each country's airline. Hence, passengers will not be mandated to comply with the quarantine policy if they were tested negative for the coronavirus, or have an international COVID-19 vaccination certificate accepted by Vietnamese officials.
Vietnam will soon reopen to the world
With the government's thorough anti-coronavirus prevention measure, steady progression on COVID-19 vaccination, and proper aviation recovery roadmap, Vietnam will soon open for all foreigners in no time. When that day happens, don't hesitate to get your visa on arrival with Visa2Asia.